Business Insurance for the Farm
Farming is a Lifetime Investment, Protect the Investment with Proper Insurance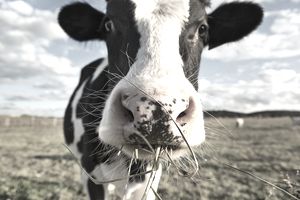 Agriculture is big business in the United States. Once dominated by family farms, agriculture has grown into agribusiness dominated by large corporations. But, small family farms, ranches, wineries, dairies, and other small farm businesses make up a vibrant and significant part of the United States economy. These businesses are often family owned or closely-held entities. Significant loss of equipment, structures, crops or livestock can devastate the business and end generations of investment.
These risks can be controlled and insured. Agriculture has some unique aspects, but a good local agent or broker that thoroughly understands the business can guide the owner to appropriate coverage with specialty insurers that specialize in business insurance for agriculture. Often such insurance and its premiums is subsidized at either a state or federal level and state or federal officials can provide assistance in selecting appropriate coverage.
In this article, we will look at some critical considerations and provide a framework for deciding how to insure the agribusiness. For brevity, I refer to "farm," but include in that definition any variety of agribusiness.
Am I a Farm?
The first thing to determine is whether you are a "farm." This may sound incredulous. However, there is a growing number of hobby and small operations throughout the United States. This could be the grandma raising prize vegetables and selling them at a road stand each season or the garage wine maker.
The growing number of retirees each year adds to the number of such ventures. Do those activities constitute farm business? The answer is not always clear. A standard homeowners' policy may cover certain hobby activities that are not conducted at a profit. However, some insurers maintain that once production and sales of a product occur, then a farm policy is necessary.
You need to develop a clear statement of what you produce, how much, and if it is sold, for your insurance professional and ask if your homeowners' policy will insure for such risks. For example, are business invitees on your property covered in case of injury? If not, find out if a farm policy is an option.
Identify all Operations
By far, the biggest mistake made by farm owners is failing to identify all operations that will take place on the farm or planning in advance for operations. The farm owner must identify what will take place on the farm. By way of example:
Will crops be grown?
Will livestock be raised?
Will products from the farm be sold directly to the public?
Will employees work on the farm?
Will equipment be used?
Will children or visitors visit the farm?
Will animals be boarded for others?
Will equipment be leased?
Will land be rented?
Will buildings be used in farm operations?
Only by identifying all operations can the farm be properly insured. Endorsements and riders for certain operations are very affordable and provide excellent coverage for the risk. For example, a thoroughbred breeder asked a neighbor to care for horses during his vacation. The neighbor agreed. One of the horse worked open a fence door and all of the horses left the fields and were gathered on a nearby road.
A truck killed several of the horses. The horse's owner was reimbursed by his insurer for over $100,000. The insurer pursued the neighbor. The neighbor turned the claim into his insurer only to find that a $90 per year endorsement for boarding animals was not purchased and there was no coverage. The lesson is that all operations must be identified and any operations that get added later or anything out of the ordinary must be addressed with your insurer.
The Farm Policy
The standard farm policy is a hybrid of homeowners coverage, commercial business insurance and specialty insurance. If the farm is a going commercial concern, the owner will want a basic farm policy providing the following basic coverages:
Property Coverage-This coverage protects your home, outbuildings, belongings and some equipment in the event of loss, such as a fire or tornado.
Liability Coverage-This coverage will cover a loss unintentionally caused by you or your employees to another's property or person.
Medical Payments-This coverage will provide payments for medical bills sustained by someone injured on your property.
Additional Living Expenses-If you must relocate from your home due to damage caused by a covered event, then this coverage provides for the costs of things like temporary housing or a hotel stay.
The basic coverage can be modified by endorsements. Some endorsements will add to the cost of the basic policy. You must speak with your insurance professional and have a solid understanding of what is covered by the basic policy and then consider endorsements that may be applicable to your situation. Some endorsements that are worth considering:
Replacement Cost Coverage will pay on a loss at the replacement cost instead of the actual cash value.
Exclusion Coverage will expand your basic policy to cover things that are specifically excluded from coverage. For example, certain buildings or animals may be excluded under the basic policy, but covered by the endorsement.
Appurtenances Coverage will expand the basic coverage to act more like a homeowners' policy to cover things that are typically covered under homeowners' coverage, but not under the farm policy - like, swimming pools, some fences, etcetera.
Operation of Building Laws coverage will cover the cost of bringing a house or outbuilding up to code after a loss. For example, if the barn is damaged, then typically the barn will need to come up to modern code during the repair. That extra cost is typically not covered but can be added by endorsement.
Boarded Animals Coverage can be added both as a property endorsement and liability endorsement. Under a standard policy neither liability or property damage is covered if the loss is caused by or to a boarded animal.
Water Damage/Sewer Damage Coverage can add protection for sewer or water backups to the home or outbuildings.
These are just a few of the more important endorsements - talk to your insurance professional and fit the basic farm policy to your needs.
Other Insurance to Consider
Farm operations vary and can be seasonal. In addition to the basic farm policy, other types of insurance may be necessary or considered.
Workers' Compensation Insurance
If you have employees other than family members, you will need workers' compensation insurance. In most states this will be mandated. In some states you may cover family members and owners as well as employees and this can be good supplemental coverage in case of an accident.
Agri-Tourism Insurance/U-Pick Insurance
Many farms now offer tours, petting zoos, or seasonal events like a corn maze or allow the public to "pick your own" fruit or vegetables. The owner must discuss these activities in detail with the insurance professional. Arguably, none of these activities are covered under a standard farm policy and may require a separate business policy. An excellent discussion of these insurance needs was recently posted by the Kansas Department of Commerce.
Crop Insurance
Crop insurance protects the farmer from a loss of a seasonal crop from a disaster. It is probably the most underutilized protection for farmers. Programs can be found at the United States Department of Agriculture's Risk Management Agency website.
Livestock Insurance
Livestock insurance is similar to crop insurance and is also partially funded by the United States Department of Agriculture and is an underutilized source of risk management.
The owner of the farm and significant employees and shareholders may also wish to consider life and disability insurance and the use of a buy-sell agreement to promote the continuity of the business. Health insurance will help maintain quality employees and provide family health coverage.