Build an Effective and Comprehensive Marketing Plan
Know Why and How to Balance Inbound and Outbound Marketing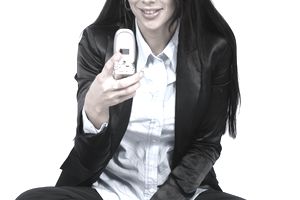 Socially Re-purposed Content is King
An important strength of outbound marketing is that reaches beyond the first sphere of a target market to reach friends of friends and new customer prospects.  Given that different social media channels will be engaged when targeting diverse markets, it is important that content be configured for individual channels. Not only must marketers tailor content for social media networking types, they must also give considerable attention to configuring content for mobile and for desktop platforms.
 Users are not known for their patience when content is difficult to access and view because it has not been designed for the channel they are currently using.
A majority of marketers (64 percent) say that content is the first most significant strategy for lead generation, followed by social media.  Social media networks function as an effective lead generation resource, with roughly 77 percent attesting to having acquired a customer from Facebook. Twitter is an efficient way to drive up lead generation.  Companies that use Twitter achieve an average 2 multiple (2X) of leads per month over like businesses that do not make use of Twitter.
What Is the 4-1-1 Rule and Why Should I Care About It?
Because businesses today need to be in a perpetual helping mode rather than always being in a selling mode, the rule of thumb is to adopt the 4-1-1 Rule. Basically, the 4-1-1 rule asserts that the number of helping type social media content should outnumber content focused on selling by a large margin.
So, following the 4-1-1 rule, re-tweet one tweet relevant to your business, send one selling tweet, and post four different content-focused items that are engaging and informative. 
The idea behind this rule is to build trust with viewers so that online activity demonstrates content relevance and engagement with others.
Salesmen have always known how to generate leads, often using tried and true techniques such as loss leaders. Today, engaging social media content acts as a loss leader, and inbound marketing is often embedded in social media content.
Inbound marketing has acquired a sheen that exceeds the capabilities of the approach. While inbound marketing is an important new focus for marketers and advertisers, it is not sufficient as a stand-alone.  Nor does it supplant outbound marketing. The two marketing types have different target audiences and, generally speaking, different purposes.
A Quick Review – Inbound Marketing
Blogs
Infographics
Online Video
Podcasts
Search Engine Optimization (SEO)
Webinars
A Quick Review – Outbound Marketing
Email
Paid Search
Print Advertisements
Radio Promotions
Television Commercials
Short Message Service (SMS) (texting)
An important dynamic to remember:  Google searches are influenced by social media activity. All the shares, Likes, comments, re-tweets, and 1+ posts send social signals to search engines. And this social media activity maximizes the opportunity to generate leads.
Employees Are Effective Brand Ambassadors in a Social Media Context
Consumer-brand engagement is boosted by relevant and entertaining marketing.
Within the social media networking context, consumers are apt to be more intrigued by access to the employees of a business.  Indeed, searching for information about employees of a business is a standard aspect of the product, service, and brand research in which consumers now regularly engage. Employees who act as brand ambassadors increase both the online activity - which signals search engines - and build excitement about a brand, product, or service. While acting as a brand champion, however, it is crucial to credibility that employees look for ways to help consumers - and not come across as selling. 
What We Know: Visual Content is Vibrantly More Appealing to Consumers
Regardless of the marketing message, irrespective of the currency of content, consumers are attracted to visual content at amazingly high rates.
Prominent research organizations have demonstrated that video is the key portal to content for a majority of consumers visiting digital environments. The next level of interest is driven by vibrant visual content, a factor that encourages marketers and advertisers to put on their most creative hats. 
It is helpful to think of visual content as portal or door to content that provides the details consumers seek as they move further along their purchase journey.  Social media users are 44 percent more likely to engage with businesses that employ visual content. Although that number seems somewhat low, it is early in the social media networking game to assume that it will stay at that level. Consider that the consumers are 67 percent more likely to make purchases from a business that has mobile-friendly content. 
Sources: Marketo, Hubspot