Banded - Bring Avery Home Sweepstakes (Expired)
Win a Highly-Trained Hunting Dog and a Trip to Louisiana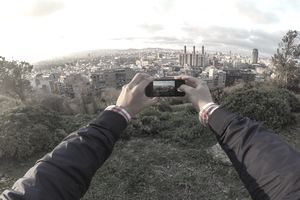 Note: This sweepstakes has expired, but you can find many sweepstakes with similar prizes on the US Vacation Sweepstakes List.
Description:
Hunters, here's a chance to win an unusual prize. Enter Banded's Bring Avery Home Sweepstakes and you could win a trip to a hunting lodge in Louisiana plus a highly-trained hunting dog to take home with you. Note that you have to be able to show that you're a hunter, that you can care for the dog properly, and that you will put the dog's training to use before you will be awarded this $10,000 prize.
This sweepstakes has expired.
Sweepstakes Links:
Sweepstakes Entry Form: https://banded.com/bring-avery-home/
Sweepstakes Rules: https://banded.com/bring-avery-home-official-rules/
Sweepstakes Homepage: https://banded.com/
Category:
House & Garden Sweepstakes, Sports Sweepstakes, US Vacation Sweepstakes, Big Sweepstakes, One Entry Sweepstakes
Eligibility:
USA, above the age of majority
Start Date:
June 25, 2017
End Date:
November 29, 2017 at 11:59 p.m. ET
Entry Frequency:
One time per person
Sweepstakes Prizes:
Grand Prize: A three-year-old hunting dog named Avery, trained by Mossy Pond Retriever Training, a hunt for four at Honey Brake Hunting Lodge in Jonesville, Louisiana, $1,300 to cover travel to pick up Avery, and a selection of hunting gear. (ARV: $10,000)
Additional Comments:
The winner must prove that they have hunting experience, show a hunting license, undergo a background check, and prove that they can provide a good home for the dog.