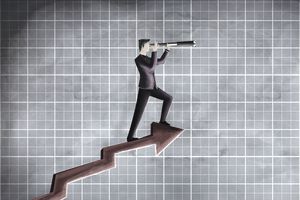 What makes a career hot? Is it that all the hip people want to make their livings that way? Or perhaps everyone who has chosen it has achieved complete job satisfaction: not only do they whistle while they work, they whistle both on their ways to and from work. Actually neither of these things is true of the careers that made their way onto this list.
What makes these careers hot are some fairly boring facts and figures.
The National Center for O*Net Development, after doing some number crunching, classified them as "bright outlook occupations" based on their own data or on predictions made by the US Bureau of Labor Statistics. They are "new and emerging careers," or are expected to grow more quickly than all other occupations or have the most job openings for the foreseeable future.
While these occupations look good on paper, only you can decide which ones, if any, are a good fit for you. Remember to pick a career that is a good match based on your personal characteristics. The best part of this list is that you will get to learn about occupations you've never heard of. Given their promising futures, they are certainly worth your consideration.
O & P professionals, as they are sometimes called, design artificial limbs, braces and other medical supportive devices. They also measure and fit patients for them.
The BLS predicts this occupation will experience rapid growth over the next several years.
Reinforcing Iron and Rebar Worker
Reinforcing iron and rebar workers are skilled construction tradespeople, who are sometimes simply referred to as iron workers. They use wire mesh, steel bars or cables to reinforce the concrete in buildings and on bridges and roadways.
The BLS predicts this occupation will experience rapid growth over the next several years.
Operation research analysts are math experts who use their knowledge to solve problems and make decisions for companies and organizations. This occupation, according to the BLS, will grow much faster over the next few years than the average for all occupations.
Adapted Physical Educational Specialist
Adapted physical education specialists are teachers, typically certified in special education, who provide physical education adapted specifically to suit the needs of individuals who have impairments or exceptional physical needs. The National Center for O*Net Development has classified Adapted Physical Educational Specialist as a "new and emerging" career. You can learn more about it on O*NET Online.
Mechatronics Engineer
Also called automation, development or controls engineers, mechatronics engineers, according to O*NET Online, "Research, design, develop, or test automation, intelligent systems, smart devices, or industrial systems control." The National Center for O*NET Development says it is a "new and emerging" career. Read more about Mechatronics Engineers on O*NET Online or learn about engineering occupations in general.
Aquacultural Manager
Included on this list because of the numerous job openings the Bureau of Labor Statistics predicts will be available for them, aquacultural managers farm fish and shellfish. They are responsible for keeping ponds and floating net pens stocked and maintained. Read more about Aquacultural Managers and other agricultural managers in the Occupational Outlook Handbook.
Hospitalist
Hospitalists are medical doctors who coordinate care for inpatients in hospitals and other medical facilities.  This is a new and emerging career that the BLS predicts will have plentiful job openings for the foreseeable future. Learn more Hospitalists on O*NET Online.
Patient Representative
While also responsible for patient care, patient representatives need only a bachelor's degree instead of the medical degree hospitalists must have.
Also called case managers, patient advocates or service coordinators, they help patients make healthcare decisions and understand policies. There are expected to be numerous job openings for this new and emerging career. Read about Patient Representatives on O*NET Online.
Search Marketing Strategist
This new and emerging career involves using search marketing tactics to improve a company's online presence. Search marketing strategists' goal is to increase the visibility of content, products and services on internet-enabled devices and interfaces. To achieve this, they do research and analyze data in order to understand users' actions. To learn more about this occupation, read Search Marketing Strategists on O*NET Online.