How Use a Feedback Survey to Boost Your Home Business Profits
Tips to Creating, Administering and Assessing a Business Feedback Survey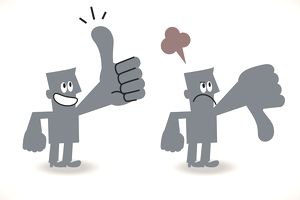 Have you ever been emailed a survey after contacting a company for help with their product or service? Have you called a business for support and were asked to take a phone survey at the end of the call? Do cashiers circle a website at the end of your receipt and tell you about a survey you can take online that will get you an additional percentage off on your next shop?
For many consumers, filling out a survey might seem like a waste of time, but as a home business owner, you can use feedback surveys to make sure you're fulfilling the promise of your brand and delivering the products and services your market wants.
Client feedback can also help you identify gaps in service or suggest new products and services you can offer. Surveys are a type of internal market research that ensures you're meeting the markets' needs and therefore, maximizing your profit potential.
Overview of Doing Feedback Surveys
Before you do a feedback survey, you need to make some key decisions about what you want out of it. This is what you should consider when setting up a survey:
Conduct an official feedback survey at least once a year. Times change, sometimes in less than 12 months. The needs and desires of your market may shift. Something new and different related to your business may come out that you need to adopt. Your market itself may change. Keep abreast of what's going on in your market by asking for their feedback at least once a year.
Have an objective to your survey. Don't just send out questions willy-nilly. Instead, have a clear and concise reason for asking your clients and customers to spend a few minutes giving you feedback. While don't necessarily need to tell respondents your specific reason for needing feedback, you should give them something even if it's just, "We'll use your responses to improve our services."
Keep your survey short. This is crucial. People are busy and don't have time to fill out long, tedious forms. Narrow your focus to a few questions that will deliver the information you need. It's best to use less than 10 questions, and fewer than that if you're asking for text responses.
Make your survey easy to take. If you use Google Analytics to gather data about your website, you'll be able to see what kind of devices are used to access your site. Odds are you'll see a growing number of visitors using smartphones and tablets. As a result, you want to make sure that your survey can be accessed and taken on mobile devices as well as regular computers.
Should you incentivize your survey or not? Many retailers will give you a coupon or enter you to win a prize by taking their survey. While giving an incentive to take your survey can increase responses, it might also skew the results. If your survey is quick and short, and give to people who know your business, you don't have to give them anything more than your goal to make their experience with you better.
How to Put Together a Survey
Creating a survey is quick and easy. Here's how:
Decide what information you want and need. If you're looking for feedback, chances are you don't need data such as name and address, which will actually turn many survey takers away. So focus just on the questions you need to meet your objective. When possible, create a list of responses, so survey-takers simply need to choose one (as opposed to writing). You can include an "Other" with a text box, as well. For example, if you want to know how clients or customers found your business, you can have a list that says: Referral, social media (maybe with specific social media sites, such as Twitter), email, and other.
Decide who needs to take the survey. When you get a customer service survey at the end of a call asking for support, the company's goal is to find out how well it did in helping you resolve your problem. In that situation, only people who call for customer support need to get the survey. If you're interested in learning if you're meeting your clients' needs, you need to survey your clients. But maybe you're interested in finding out why clients or customers have left you, in which case you'd only survey past clients and customers.
Create your survey form. The easiest way is to use a service such as SurveyMonkey. However, you can create your own web form as well. If your site is built with WordPress, there are survey or form plugins you can use.
Deliver your survey to the appropriate group. If you're targeting your current customers, you can email them with your survey. You can do the same or perhaps consider calling past customers if you're wanting to get information on why they left.
What to Do With the Survey Information
It's a waste of time and a false promise to your market if you do a survey but don't analyze the results and make changes as appropriate. Here's how to use the information from a survey.
Check your hypothesis at the door. Survey results are best reviewed with an open mind, as opposed viewing them through a filter of your opinions and beliefs.
Organize data. For each question, count the number of responses. For example, in question number one, how many people chose the A response. Sometimes it can help to make visual representations, such as charts or graphs to give an overview of the responses.
Consider segmenting responses. An overall view of the data can be compelling, but it doesn't hurt to determine if there are differences between various segments of your survey sample. For example, while A might be the most prominent answer, by segmenting by gender or age, you might find that older people or women are more likely to have chosen B. To segment your list by demographics or other factors (i.e. location), you'll need to ask demographic questions. Just remember that too many questions will turn survey takers away.
Decide what the results mean. Again, you want to try and keep your personal bias out of interpreting results. But with the survey responses in hand, you want to decide what the feedback is telling you, and if and how you respond to it. For example, if people reported leaving your business because they found a cheaper or faster option elsewhere, what does that mean for you? The obvious answer would be to lower your price and speed up your service, but that might be the best answer. There might be a perfectly good reason why you're worth the extra expense and time, the answer for you is to do a better job at selling your value.
Surveys are a quick, affordable way to keep you and your target market in sync. Not only will you learn about what you do well, but also your shortcomings. Plus, you may discover new products and services you can provide to meet the needs of your market.