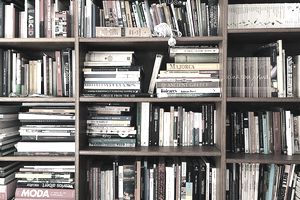 Think books for construction management are outdated? There's no technology in the world that can beat a printed book for instant-on flipping and dipping for nuggets of information to help you at work. If you'd rather not lug hardbacks or paperbacks around, many are also available in digital versions for your tablet or your smartphone. We've chosen books for this list that:
Round out your practical construction know how rapidly and without too much effort
Are easy to read in little bits or in bigger chunks, depending on your agenda
Don't cost an arm and a leg (an affordable price tag in each case.)
You'll find two broad categories: those that focus specifically on construction management; and those that present general know-how and skills that are of value in construction management too.
Construction Management JumpStart: The Best First Step Toward a Career in Construction Management, by Barbara J. Jackson: This book reviews the complete process with information on estimating construction project costs, obtaining work, scheduling, safety, quality, risks and new topics like Building Information Modeling (BIM).
Building Construction: Project Management, Construction Administration, Drawings, Specs, Detailing Tips, Schedules, Checklists and Secrets Others Donʹt Tell You, by Gang Chen: Read this one for an 'insider' view of the construction industry. It uncovers tips and tricks, as well as principles, using practical examples to explain how to handle different problems and issues.
How to Win Friends and Influence People, by Dale Carnegie: A prime part of construction management is getting on with people and helping to move customers and teams towards desired results. Combine this with the Small Business Marketing Kit For Dummies (see above) to get as much construction work as you can manage.