Must-Read Books for Construction Managers
Want to know the best books for construction managers? Read on!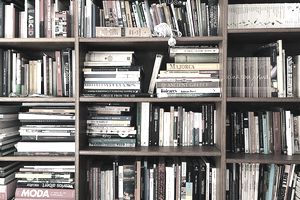 Think books for construction management are outdated? There's no technology in the world that can beat a printed book for instant-on flipping and dipping for nuggets of information to help you at work. If you'd rather not lug hardbacks or paperbacks around, many are also available in digital versions for your tablet or your smartphone. We've chosen books for this list that:
Help you do a better job in construction management
Round out your practical construction know how rapidly and without too much effort
Are easy to read in little bits or in bigger chunks, depending on your agenda
Don't cost an arm and a leg (an affordable price tag in each case.)
You'll find two broad categories: those that focus specifically on construction management; and those that present general know-how and skills that are of value in construction management too.
1. Construction Management JumpStart: The Best First Step Toward a Career in Construction Management, by Barbara J. Jackson.
This book reviews the complete process with information on estimating construction project costs, obtaining work, scheduling, safety, quality, risks and new topics like Building Information Modeling (BIM).
2. Building Construction: Project Management, Construction Administration, Drawings, Specs, Detailing Tips, Schedules, Checklists and Secrets Others Donʹt Tell You, by Gang Chen.
Read this one for an 'insider' view of the construction industry. It uncovers tips and tricks, as well as principles, using practical examples to explain how to handle different problems and issues.
3. Running a Successful Construction Company (For Pros, by Pros), by David Gerstel.
Here's the perspective of someone who has decades-long experience in running a construction company, with practical information and instruction on small business management for contractors.
4. Fundamentals of Building Construction: Materials and Methods, by Edward Allen and Joseph Iano.
Wondering about that wood frame, thermal insulation, moisture control, masonry or concrete? Dip into this work for comprehensive information on what you're building as well as how to manage it all.
5. Contract and Commercial Management: The Operational Guide: IACCM Series, Business Management.
Get an excellent grounding in managing contractual relationships in your construction work with customers, partners, subcontractors, and suppliers.
6. Decisive: How to Make Better Choices in Life and Work, by Chip Heath and Dan Heath.
Construction management is all about choices: which customer to serve when, which employees and subcontractors to assign to which project, and so on. Read this to find out how to make the right ones!
7. Getting Things Done: The Art of Stress-Free Productivity, by David Allen.
Is multi-tasking the answer to today's pressure to do more in construction management? Find out about other options to improve productivity without exhausting yourself in the process.
8. Getting to Yes: Negotiating Agreement Without Giving In, by Roger Fisher, William L. Ury, and Bruce Patton.
Even if some conflicts at your company office or on a construction site are inevitable, if they are handled correctly everybody can come out on them feeling satisfied about the result.
9. Small Business Marketing Kit For Dummies, by Barbara Findlay Schenck.
If you want to do construction management, you need to attract customers with construction projects you can manage. In the true 'For Dummies' style of short, pithy sections, livened up with humor.
10. How to Win Friends and Influence People, by Dale Carnegie.
A prime part of construction management is getting on with people and helping to move customers and teams towards desired results. Combine this with the Small Business Marketing Kit For Dummies (see above) to get as much construction work as you can manage.