A Traditional Publisher's Many Book Sales Departments
Trade Sales, Special Sales, Sub Rights Sales and More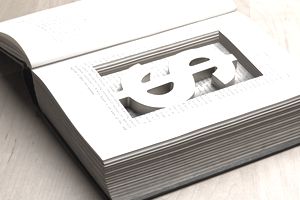 Book sales departments in a publishing house are responsible for getting the book in the hands of booksellers, other retailers, and even other publishers. From there, the book goes on to be sold to the consumer. Sales generate profits for the publisher and royalties for the author. 
Each book sales department has its own markets, its own distinct customer bases. Learn about the many ways a book—and its content rights—is sold.
Trade Book Sales and International Book Sales
The trade sales department is responsible selling the individual titles into bookstore accounts. Typical divisions of the publishing sales departments are:
National Account Managers - The national account managers sell to major brick-and-mortar accounts such as Barnes & Noble, as well as to the online retailer, Amazon.com. Each national account manager generally sells large lists of books to a number of different category buyers at the account. He or she manages the overall relationship with the account, including cooperative advertising.
Field Sales Reps - The field sales reps generally cover a large number of independent bookstore accounts over a prescribed geographical territory.
Phone Sales Reps - Phone sales reps generally handle smaller independent accounts in lieu of, or in-between visits from, a field sales rep.
International Sales Reps - International sales reps sells copies of the English-language, U.S.-based books into bookstores in other countries.

Special Markets and Library Sales
Special markets generally include sales into stores that are not bookstores, though they have other markets, as well. Special markets usually sell a very particular subset of the publisher's list.

There are some general divisions for the special markets sales department:
Special Markets Reps - The special markets reps sell into some of the big accounts such as Crate & Barrel, Restoration Hardware etc. These accounts are usually extremely selective about the product they take in, but usually take large numbers of books when they do.
Gift Reps and Gourmet Reps - The gift reps sell into gift or gourmet shops as well as some gift or gourmet store chains. Some publishers use regionally-based commission sales reps to sell into some of the markets.
Custom Product Sales Reps - The custom reps generally try to sell some adapted iteration of a book to a large account. For example, they might sell 50 dog biscuit recipes from a 200-doggy recipe cookbook and have it bound especially for a promotion from a major account, such as Petco.
Library Sales Reps - The library sales reps handle book sales into major library systems, as well as individual libraries. Read about the American Library Association (ALA) and the library market for books.

Subsidiary Rights Sales
The subsidiary rights or "sub rights" department is responsible for selling the content of the book to other publishers for publication or production into other formats, languages, as well as adaptations (the right sell some or all of these "sub rights" are outlined in the author's contracts mentioned above).
Subsidiary rights sales created additional revenue streams for the publisher and author. As the book publishing world becomes increasingly electronic, sub rights sales are becoming important in ever-increasing ways. Potential sub rights sales include:
Electronic Version Rights - While most publishers publish an ebook in tandem with the print copy, electronic version rights may be sold for the purpose of developing apps, etc.
First Serial Rights - That is, the right to serialize the book for one or a series of magazine articles.
Translation Rights - The right to translate and publish a book into foreign languages. There are as many potential sales as there are languages and publishers who publish into them.
Paperback Reprint Rights - The right to reprint the books content in... you guessed it.
Book Club Rights - The right to reprint the content in a book club version. Sometimes, the book club purchases the trade version for book club sales, as well.
Audiobook Rights - If the original publisher does not create a spoken word recording of a particular book themselves, they may sell the rights to a book to an audiobook publisher.
Other Editions - The rights to create special versions, such as large print or mail order editions.
Performance Rights - For television, radio, motion picture, video, performance, musical.

Read more about the other book publisher departments.