7 Frequently Asked Questions About The Bipartisan Budget Act
Understanding The New Laws And How They May Impact You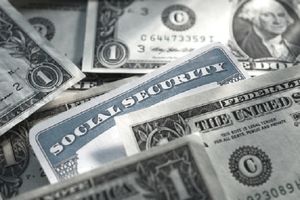 Every day we are getting numerous questions from people who are approaching retirement regarding whether or not the Bipartisan Budget Act is going to impact them and their retirement.  Below are seven of the most frequently asked questions that we are receiving.  Keep in mind that the new laws will take effect as of April 30, therefore if you need to take any action, you'll want to do so immediately.
FAQ's: 
1. Would it be beneficial to seek the advice of a financial advisor? With more than 2,700 rules that govern how much individuals are entitled to receive from their Social Security, there is bound to be a great deal confusion over how to file and when to file. In addition to the 2,700 rules, there are over 8,000 ways for a married couple to file. Because of the complex nature of Social Security, strategizing with your financial planner may be the best way to optimize your benefits and help you create the most robust retirement plan possible.
2. Should I take Social Security early? Plenty of people don't want to wait until after 62 to take Social Security. Whether or not you decide to take Social Security early depends on your own set of personal circumstances and preferences, but you'll want to be aware of the penalties involved. If 62 is a full three years before your full retirement age, you will be penalized by having your benefits permanently reduced by five-ninths of 1 percent each month.
If you start taking Social Security benefits over three years before your full retirement age, your benefits will be reduced further by five-twelfths of 1 percent each month.
3. What can I expect if I delay my Social Security benefits? Delaying your Social Security benefits can result in a number of positive outcomes.
For example, if you delay your benefits and you are between your full retirement age and 70, you'll be credited and therefore increase your Social Security income. If your full retirement age is 66, but you wait to receive benefits until you're 68, you can get a credit of 8 percent per year multiplied by two (the number of years you waited). This increases the benefits you would have received at age 66 by 16 percent.
4. Can I draw from my late spouse's Social Security even if I remarried afterwards? If you remarry, you generally cannot collect benefits from your former spouse unless your current marriage ends (whether by death, divorce or annulment).
5. What are the maximum payable benefits and average monthly benefits? The maximum benefit you can receive depends on the age you retire. In 2015, retiring at full retirement age meant receiving a maximum benefit of $2,663, $2,025 for early retirement at 62, and $3,501 for retirement at age 70.
6. If I have a disabled child and a deceased spouse, what benefits should I be receiving? You and your disabled child are entitled to your late spouse's survivor benefits as long as:
•Your child is unmarried and was permanently disabled before age 22.
•You were at least 50 years old at the time of your spouse's death.
•When you and your child started receiving survivor benefits, you were not deemed eligible to apply for your lifetime benefits as well.
7. What should I do before I visit my local Social Security office to discuss my specific situation? Before you go into a Social Security office, it may be beneficial to review your personal Social Security Statement to determine what lifetime benefits you are eligible for on your earnings at age 62, full retirement age (66 to 67 depending on your year of birth), and age 70.
Bottom Line
There are numerous questions surrounding the Bipartisan Budget Act and how it may impact your Social Security options.  If you are worried about how the new laws are going to affect you, please be sure to speak to a qualified financial advisor that can assist you.
For additional information, download this free e-book, "Last Chance: Social Security's Big Change." 
Follow Wes on Twitter, Facebook and at Wesmoss.com 
For valuable financial tools and information on how to set yourself up for a happy retirement, check these out:
Social Security Optimizer, Retirement Calculator, 401k Allocator, Money & Happiness Quiz, Is It Time For An Economic Shutdown? and You Can Retire Sooner Than You Think
Disclosure:  This information is provided to you as a resource for informational purposes only.  It is being presented without consideration of the investment objectives, risk tolerance or financial circumstances of any specific investor and might not be suitable for all investors.  Past performance is not indicative of future results.  Investing involves risk including the possible loss of principal.  This information is not intended to, and should not, form a primary basis for any investment decision that you may make. Always consult your own legal, tax or investment advisor before making any investment/tax/estate/financial planning considerations or decisions.