Best Vanguard Funds for International Stocks
See a List of Vanguard International Stock Funds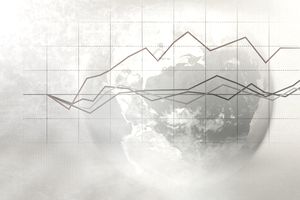 Some of the best Vanguard funds on the market are their international stock funds.
Arguably the best way to cover the stock market outside the U.S. is with a diversified, low-cost mutual fund and Vanguard has several outstanding options to choose from that invest overseas.
Vanguard funds pretty much cover the entire universe of stocks and they offer almost every conceivable slice of the international stock market you can imagine.
They offer exposure to developed markets, emerging markets, European stock, global real estate, and some specialized international fund types.
Why Investing in International Stocks Is a Good Idea
Investing in international stocks, also called foreign stocks, world stock, non-U.S. stocks, global stocks or international equities, is an essential part of building a diversified portfolio. Depending upon several factors, such as risk tolerance and time horizon, a good allocation to international stocks in a portfolio is in the range of 10 percent to 20 percent.
The primary reason to invest in international stocks is to gain access to markets outside of the U.S., which is a fundamental aspect of diversification. This is because U.S. markets and foreign markets do not always move together — the U.S. may outperform foreign stocks for years at a time but then foreign stocks can outperform the U.S. for extended periods as well.
This has been the case for decades.
A related reason to invest in international stocks is to hedge against currency fluctuations. For example, when the U.S. dollar is declining in relation to foreign currencies, international stocks can be advantageous to hold, while the opposite is also true.
Now that you know the advantages of investing in international stocks, take a look at these Vanguard funds that invest overseas.
List of Vanguard International Stock Funds
Vanguard Developed Markets Index (VTMGX): Vanguard's VTMGX holds non-U.S. stocks of small-, mid- and large-capitalization. It passively tracks the FTSE Developed All Cap ex US Index, which covers more than 3,800 stocks. Developed markets are countries like those in western Europe, such as Italy, France, Germany, Spain, Portugal, Germany, Finland, Switzerland, Norway, and the United Kingdom. VTMGX is an Admiral share class fund, which means the minimum initial investments is $10,000, which is higher than the Investor share class of funds at Vanguard. But the expense ratio is extremely low at 0.09 percent.

Vanguard Emerging Markets Select Stock (VMMSX): This international stock fund focuses on stocks of emerging market countries, such as India, China, Russia, and Brazil. While emerging markets can be more risky than U.S. and developed foreign markets, the potential for higher returns is also there. Therefore, a fund like VMMSX can make a good compliment to a developed markets international fund within a diversified portfolio. Portfolio holdings include approximately 280 stocks. The expense ratio for VMMSX is 0.90 percent and the minimum initial investment is $3,000.
Vanguard Emerging Markets Stock Index (VEMAX): If you prefer a passively-managed index fund to gain low-cost, diversified access to emerging markets, VEMAX is a smart choice for you. VEMAX passively tracks the FTSE Emerging Markets All Cap China A Inclusion Index, which covers over 4,000 stocks in countries like China, Taiwan, Russia, Brazil, and India. The expense ratio for VEMAX is a low 0.14 percent but it's an Admiral share fund so the minimum initial investment is $10,000.

Vanguard European Stock Index (VEURX): As the name suggests, VEURX is a passively-managed index fund that focuses on European stocks. So with this international stock fund you'll get low-cost broad exposure to companies in European countries like Italy, France, Germany, Spain, Portugal, Germany, Finland, Switzerland, Norway, and the United Kingdom. VEURX tracks the FTSE Developed Europe All Cap Index, which includes about 1,200 European stocks and represents about half of the non-U.S. equity market. The expense ratio for VEURX is just 0.26 percent and the minimum initial investment is $3,000. If you can put up an initial $10,000 investment, you can buy the Admiral share version of the fund (ticker VEUSX), which has an expense ratio of just 0.10 percent.
Choosing the best Vanguard international stock fund for you does not need to be a complex task. If you're a beginning investor, you may be able to choose just one of the broadly diversified international stock funds, such as VGTSX or VINEX. The more experienced investors may not need more than this but they may want to fill foreign market niches, such as Europe stock or emerging markets.
Disclaimer: The information on this site is provided for discussion purposes only, and should not be misconstrued as investment advice. Under no circumstances does this information represent a recommendation to buy or sell securities.