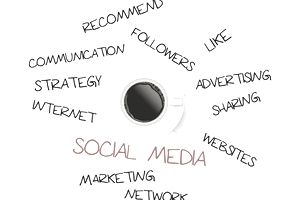 How can you find jobs that match your criteria quickly and efficiently? Using keywords that match your skills and interests is the best way to narrow down job listings to find those that are a good fit for your background.
What is a Keyword?
What's a keyword, and how can keywords help you get hired? A keyword, when used to job search, is a word or term that is related to the type of job you are searching for.
When you search for a job by keyword, all the positions that contain the word or term you entered will be listed in the posting. Using keywords can help you narrow down a list of jobs, and search more effectively.
Most job sites allow job seekers to search for job listings by keyword and location, as well as by more advanced search options. For example, if you are searching for a marketing job, you can search using "marketing" as a keyword, then add your location and other search criteria. You can make it even more specific. If you're looking for a marketing manager job, for example, you can use that term ("marketing manager") as your keyword. 
Or, if you were searching for electrical engineer jobs you would use terms such as "electrical engineer" or "electrical engineering" plus your location and other search criteria like type of position or experience required.
When you have skills that could be used in a variety of roles, search by terms that describe your skill set to find jobs that are a good match.
For example, if you're an app developer, you can search generally using that job title as keywords. You can also search by the skills you need to get hired. For example, iOS, Android, databases, APIs, etc.
What Keywords Should You Use in Your Job Search?
The answer to this question depends on your field and the type of job you want.
Some of the categories of keywords you may want to use to narrow your search include:
Field or industry: While it won't narrow the results too much, begin by putting in the field or industry you'd like to work in, such as "marketing" or "publishing" or "database engineering." Once you see the results, you can add more keywords to ensure more relevant results, and a slimmer list of jobs to wade through.
Location: It's up to you how precise you'd like to be. You can put in a state, city, town, or even a zip code. On some job sites, you can specific a radius around a location or within a certain number of miles from a location. You'll be able to query by location using Advanced Search Options, which are available on most job sites.
Desired job title: You can try putting in your desired title (e.g., marketing coordinator) but keep in mind that not all companies use the same title. One company may call it the position "marketing coordinator," while another calls the exact same role "PR associate." Try different variations to see which generates the best results. But be cautious about using job titles as a search method, and widen your search parameters if you do not get a lot of results.
Industry-specific skills, tools, and jargon: As well as searching by job titles, you can search by the functionality required by a job. For instance, you might search by a programming language or the skills required to do the job.
Company names: If you happen to have a dream company that you'd like to work for — or a giant multinational company that you know has a lot of job openings at any one time — you can search directly by the company name. Also check the company's LinkedIn page for listings and visit the career section of the employer's website. You may be able to apply on the site and sign up for email alerts for when new jobs are posted.
Job type: When you are looking for a specific type of job you can narrow down search results by putting in terms like full time, part time, contract, freelance, internship, remote, etc. That will give you a list of jobs that match the type of position you're looking for.
More Keywords for Job Searching
Cover Letter Keywords
How to use skill, results, and recognition keywords in your cover letter to increase your chances of getting selected for an interview.
Resume Keywords
Most companies use recruiting management software to screen candidates for job openings. Resume keywords are the words that those hiring managers search for when going through their database of resumes.