Before You Make a Viral Marketing Video
Do Your Research and Set Up Metrics for Your Viral Video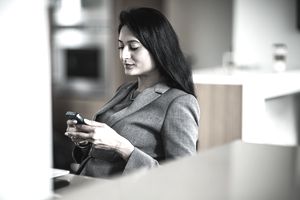 This article is about viral video advertising and is the first in a series of brief introductions to current technology and techniques being offered by market research service providers.
Viral Marketing - What Does It Take to Achieve True Virality?
A marketing campaign that includes great video can be tremendously effective advertising. But with thousands upon thousands of videos posted to the internet each day, the odds are stacked against a video going viral unless it is spectacular -- or optimally promoted or both.
As competition to move videos to the most viewed videos list heats up, media strategists have become very creative. Metrics for brand video content go up year over year. Viewership of brand video and investment in video production and distribution continues to increase. Media strategists like Sharethrough keep their eye on the ROI pie.
How Can I Optimize My Video and Still Play Nice?
Not all media strategists take the high road when promoting a brand video. Some promotion definitely has a guerrilla bent. Michael Arrington of TechCrunch suggests that behind the scenes gaming strategies may be used to promote videos on youTube. SEO strategies are familiar to most; there is general recognition that SEO is very competitive. According to Arrington, Yelp and Amazon also have review optimization strategies.
Experts say that legitimate strategies are available to move a video to the top of the most viewed video list.
In that direction, Sharethrough is applying social intelligence concepts to brand videos.
What Is Social Intelligence As Applied to Brand Video
Business Intelligence - Business intelligence is the term for knowledge about competitors. It implies an inside look that may elicit thoughts of trench coats and dark glasses.
Social Intelligence - Social intelligence is a corollary term that refers to the knowledge a company has about its customers. Social intelligence, like social media, infers that transactions take place. And a great number of those transactions are inbound -- consumer push.
When media strategists understand what consumers like to view (context) and then measure the degree to which consumers are attracted to certain aspects of preferred content (affinity), they can impact the bottom line.
What Does an Ad Platform Company Do?
An ad platform company like sharethrough works to get high numbers of people viewing and sharing a brand video. Ad platform companies work with brand managers to guarantee audiences for the brand videos. The goal is not just to have maximum viewership, but also viewer engagement that includes sharing videos that are part of online video campaigns
As Dan Akerman Greenberg, CEO of sharethrough, said, "Viral campaign success is not an accident. It just requires having the right pieces in place -- original, creative content and equally creative distribution and analytics capabilities." That's a pretty tall order.
What New Metrics Are Available to Measure Video Marketing Success?
When social interaction metrics are embedded in media distribution, viewer insights readily improve.
A media campaign can be optimized when social video tracking happens in real-time. Below is a list of some of the metrics used to measure the influence of brand videos.
Shared Views are inbound from consumers and don't originate from advertising and media strategies.
Sharethrough Rate is a measure of the rate at which videos are shared.
Effective Cost Per View (eCPV) measures track both paid media and earned views to calculate the true Cost Per View (CPV).
Brand Lift is consumers' increased intent to purchase.
What Does Truth in Video Advertising Look Like?
Staff trainers use the term spray and pray to refer to the practice of bringing business people into large rooms, exposing them to training content, and then never following up to see if transfer of training has taken place.
Similarly, brand marketers have practiced "post and pray" with about as much effectiveness.
Consumers have become inured to ads. To get their attention and engagement, Greenberg says, it takes an ad experience that fits naturally with site content. Consumers want to see longer, content-driven video entertainment. The new media buy will include "social endorsement and shared views," says Greenberg.