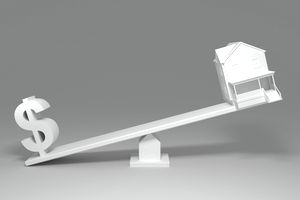 Delivering local market statistics can drive visitors to your site; when you know how they are, you can turn them into prospects.  Of course, you first need a good website where you can post these reports and offer more detail via email.
When you have a site with relevant statistics updated on a monthly or quarterly basis, you can do some PPC (Pay Per Click), and you'll drive traffic to your report offers at a low cost for the ultimate value received.
What We're Offering
Let's get down to what we're going to be offering and where we'll get it.  We will be offering the following statistics about the local real estate market:
Number of homes sold in measured period
Homes sold by price range
Sold stats by MLS area
Listings demographics; number of listings by price range
All except the last one are easily reported out of your MLS system in just a few minutes.  I would go in each month for some and each quarter for others and print out the reports to PDF files and save them for email delivery.  When a site visitor filled out a form requesting reports, they would get them automatically delivered via a mail system like Mailchimp or even as Gmail Canned Responses.
Now for the "secret sauce."  For reasons of storage space, most MLS systems only retain a few years of sold information.  In my system, it was five years.  So, if you or your prospect or client wanted to know home many homes sold in June six years ago, you couldn't find out ...
except on my site!  You see, once I had been doing this for more than five years, my site offered the ONLY reports in my area that went back more than five years.  I capped it at ten, and it was a popular report.
I had local newspapers, appraisers and other market watchers asking for these reports on a regular basis, and my reputation was for accurate data and a lot of market insight.
 You see, when I did my quarterly reports I would also add some commentary about my thoughts as to the trend and how it was maintaining or changing.
The Mechanics
Each month right after the first of the month, I would spend around 45 minuted dropping these reports out of the MLS.  I would print them straight to PDF format.  You can buy software for this for as low as $9.95, so it's not a problem to do this right.  Almost every computer and system can open a PDF or download free software to do so.
Then I would create a form on my site to offer the report.  I would put the form on a page with statistical articles, but they would be general in nature or in the past.  The form would offer the updated monthly or quarterly report via automatic email, and I would get a new prospect.  
Then, each year I would combine the quarterlies into a single PDF and offer an annual report.  I would also offer my popular Ten Year Market report, which was ten years of past reports all together.  Use five or whatever number of years you have until you get enough.  I got most of my best clients this way, and I would put a new prospect on a list to get the quarterly reports automatically -- so I would stay in their minds for local real estate.