Banco del Sur: Definition, Members, Purpose, History
Is There Really a Latin American IMF?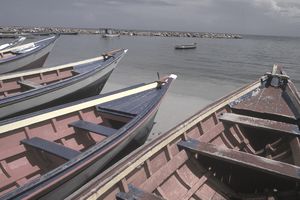 Definition: Banco del Sur (Bank of the South) is a $7 billion development bank in Latin America. It has a maximum capitalization of $20 billion. It is located in Caracas, Venezuela, with planned branch expansions in Buenos Aires, Argentina, and La Paz, Bolivia. Banco del Sur officially launched on December 6, 2013. (Source: "The Banco del Sur Initiates Operations in Caracas,"  Andes, December 6, 2013)
Member Countries
The bank's seven members are Argentina, Bolivia, Brazil, Ecuador, Paraguay, Uruguay, and Venezuela. 
Chile, Peru, and Columbia did not join. These countries are on the western side of the continent. Their economies are strong enough that they don't need the bank's assistance.
Funding
The seven members agreed to capitalize it with $7 billion. Venezuela, Argentina, and Brazil would each contribute $2 billion. They have a year after ratification to provide the capital. 
Ecuador and Uruguay would donate $400,000. Bolivia and Paraguay each would add $100,000. The payments can be made in four annual installments.  Other countries can contribute $3 billion. All contributors will receive shares. These shares can be bought and sold on the secondary market.  (Source: "Development Bank in Latin America: Towards a So-Called Radical Emancipatory Projects?," Council on Hemispheric Affairs, January 9, 2015)  
Purpose
Banco del Sur was created so Latin American countries could finance each others' projects.  Its goal was to replace the International Monetary Fund (IMF). Many in South America feel the IMF used loans to influence the economics and politics of the area. For example, the IMF forced privatization of the oil industry in Venezuela in the early 1990s as part of its loan requirements.
It would also replace the Inter-American Development Bank (IDB) in Latin America. The IDB funded infrastructure development like the Cana Brava Dam. It allegedly destroyed local communities and the environment to benefit multinationals. (Source: BiCeca, "Belo Horizonte: IDB annual meeting tip sheet," March 28, 2007)  
The Banco planned to finance infrastructure projects like the $20 billion Gasoducto del Sur gas pipeline that will run from Bolivia to Argentina. It was also supposed to provide emergency assistance for natural disasters. (Source: Global Finance, "Banco del Sur Takes Off," January 2008, "Chavez Banks on Regional Support," May 2007)
History
In 2007, the Venezuela, Argentina, and Ecuador initiated the Banco by signing a memorandum of understanding.  By then, IMF loans to Latin America had decreased from 80% of its portfolio to less 1%. That's because countries like Venezuela, Brazil, and Argentina repaid their loans. 
Venezuelan President Hugo Chavez used oil dollars to accelerate this trend.  Chavez was elected on a platform of restoring the profits of these natural resources to local control.
Chavez also lent Argentina the $5 billion it needed to pay off the IMF. In fact, Argentina's President Christina Kirchner used resentment against the IMF to help her win the 2007 election.
 (Source: Global Finance, "A Bumpy Ride," May 2007)
What Happened to Banco del Sur?
The bank is still not functioning. In March 2014, the Council of Finance Ministers of UNSUR created its implementation mechanism. UNASUR is the Union of South American Nations. Its 12 member countries are Argentina, Bolivia, Brazil, Colombia, Chile, Ecuador, Guyana, Paraguay, Peru, Suriname, Uruguay, and Venezuela. (Source: "Banco del Sur With Resources to Begin Operations," Mercosur ABC, March 19, 2015)
On December 7, 2014, Ecuador's Foreign Minister announced it would open in a few weeks. On July 29, 2015, the Secretary General of Unasur called for its final commissioning. (Source: "Unasur Gives Green Light to Banco del Sur," Actualidad RT, December 7, 2014. Unasur Advocates Final Commissioning of the Banco del Sur," Telesur, July 29, 2015)
There has been an ongoing conflict between Brazil and the other members. Brazil has its development bank, the Banco Nacional de Desenvolvimento Economico e Social (BNDES). It is capitalized at $50 billion, much greater than the Banco del Sur funding. As a result, Brazil has not made the Banco a priority. 
Argentina and Brazil were in opposition to the radical changes the other members wanted. For example, they wanted the Banco to finance large private corporations. The smaller countries wanted to focus on local sustainable projects.
Argentina and Brazil wanted to use the same lending standards as other international banks did. The smaller countries want no conditions imposed. That would help the smaller projects, but could lead to higher default rates. These disagreements have all slowed progress on the creation of the Banco del Sur.