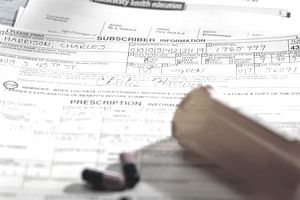 Assurant Health Insurance Company is a top company in health insurance in the United States. The company was founded in 1892 as LaCrosse Mutual Aid Association in LaCrosse, Wisconsin providing disability insurance. Robert B. Pollock is the President and CEO. There are over 14,000 employees through various locations throughout the country including the company headquarters in New York City, New York.
Assurant Health has an annual revenue of over $8 billion. The company is number 285 on the Fortune 500 list. Assurant's insurance products include major medical health insurance, supplemental insurance plans and fixed-benefit plans for individuals, families and employers. Assurant Health is the brand name for health insurance policies issued through Time Insurance Company.
Financial Strength and Customer Satisfaction
Assurant Health Insurance Company is on the Ward's top 50 list of top-performing insurance companies in the United States. According to a customer survey conducted by Insure.com, Assurant Health Insurance company has a 79.84% overall customer satisfaction rating, scoring 4 out of 5 in both claims processing and customer service. Assurant Health has no BBB Accreditation. The Better Business Bureau lists 36 closed complaints for Assurant Health Insurance Company during a 3-year time span.
The majority of complaints were in the areas of billing and customer service.
Financial Strength Ratings for Assurant Health
A.M. Best: "A-" Excellent
Standard & Poor's: "A-" Strong
Moody's: A2 (Moody's rates companies with an A rating who are financially strong. This is the 3rd of their highest rating category.)
Health Insurance Options
With Assurant Health Insurance Company, you can receive a quote online for health insurance plans for individuals, families, students, small businesses and also for short-term health insurance policies. Policy options may be restricted by state. Pre-existing conditions have a 12-month waiting period before coverage applies. Listed below are some of the health insurance options offered by Assurant Health Insurance Company.
Fixed Benefit Insurance
The fixed benefit plan pays a set cash amount for common medical expenses including office visits, check-ups, hospitalization and surgery. There is no deductible, network discounts and members can receive patient advocate help in negotiating medical bills.
Major Medical Insurance
Assurant Health's major medical plan offers lifetime benefits with no limits on hospitalization, doctor's visits or prescriptions. For covered preventative services, you receive 100% coverage even if you have not yet met the deductible for the year. You can add a health savings account to help save for your deductible expenses each year or for other expenses. If you use the HSA for health related expenses, it is a tax-free savings account.
Dental Insurance
The dental insurance plan through Assurant covers regular checkups and many dental procedures.
This plan can also be combined with an HSA.
Supplemental Insurance
Assurant offers consumers several supplemental insurance policies including dental, accident and critical illness coverage. These plans can be added to an existing health policy. Accident policies pay cash directly to you for covered injuries. The critical illness policy pays cash benefits for covered life-threatening illnesses. These benefits on supplemental insurance policies will be paid to you even if you are already covered by other insurance plans.
Employer Health Insurance
The employer health insurance plan offered by Assurant Health Insurance gives employers several choices for providing employees with quality healthcare options. There is the "Employee Choice" program which allows employers to offer employees a variety of plans and also the "Accident Medical Expense – AME" plan that offers dollar benefits to employees for covered medical expenses.
Pros and Cons
Pros
Large selection of available health plans for individuals, families and employers
Financially stable
Ability to receive a quote online
Cons
Customer complaints of health policy claim denials and cancellations
No Better Business Bureau accreditation
Company Contact Information
For more information about Assurant Health Insurance Company or to receive a quote online, you may visit the Assurant Health Insurance Company website or call 1-800-394-4296.