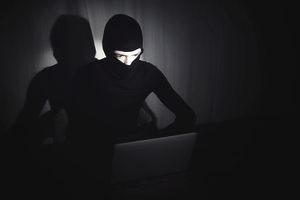 History is always a good indicator of what may occur in the future, and if you take a look at trends of how things have been done to gain momentum, then you will have a good idea of what may be coming up ahead. Here are some of the possibilities:
Attacks on Critical Utilities and Infrastructure
Attackers from across the world are focusing on utilities that support life such as power grids and water companies.
The goal? To hold these utilities as a hostage or to disable them to cause terror. This is the type of threat that many consumers fear, and to make this more frightening, most national infrastructure networks are old, remotely accessible for maintenance (making them vulnerable) and often retrofitted for modern technology, which in some instances makes them weaker in scope.
Hactivism
The term "hactivism" is one that means the use of networks or computers to either promote or protest a political change. I.e. "Hacker Activism". The group "Anonymous" is a good example of this, and they have taken down the New York Stock Exchange, made threats to ISIS and participated in other high profile capers.
Spam
You know about spam if you use a computer, and it is only getting worse. Spam is cheaper and easier to create than ever before, and hackers are making a lot of money by selling lists of customers to spammers.
Mobile Malware
Home computers are still low-hanging fruit to hackers, but more mobile devices are being accessed than ever before, especially now that people are using their mobile devices for shopping. People who make viruses are designing them to take over mobile phones and other devices, and some of these force the phone to send texts to contacts or deliver ads.
Hacked Cars
Cybercriminals are also targeting wireless equipment, such as WiFi, GPS devices, and Bluetooth. This allows criminals to gain control of vehicles, equipment and GPS trackers.
Cyberwar
Reports from McAfee Labs indicate that there has been an increase in "cyber" spying and other techniques to gain information. As this technology evolves and our use of the Internet get more complex, cybercriminals are keeping up. Fortunately, with some smarts and preparedness, we can be ready for this.
Make a Resolution to be Digitally Secure
Making a resolution to become digitally secure is perfect. These days, our digital and physical lives are one and the same. Though you may be present in the physical world, your online life is also in existence, where you know it or not, and it must be protected.
Get Savvy With Your Devices
It doesn't matter if you are using a desktop, laptop, tablet, mobile device or Mac, you must learn how to use it. Take the time to focus on learning more about the devices you have, which will not only help you become more comfortable with them; you will be safer.
Get Social
One of the best ways to get secure is to get social. Use your devices to communicate with others, which will help you how to learn further about the software and hardware on your devices.
Remember, this doesn't necessarily mean spilling all of your secrets; it just means reaching out to others.
Start Managing Your Online Reputation
Whether you are active with social activities online, many websites know exactly who you are, whether you are using them often, or not. It's best to Google yourself and see what it brings up. Developing a positive online persona through blogging and social media will help you to establish and keep a positive online presence.
Focus on Security
There are more ways than ever to scam people on the Internet. Cybercriminals will always challenge your online security, and you must meet them head on with protection such as anti-spyware, antivirus, firewalls and anti-phishing programs.