A List of Answers for Interview Questions About Reliving Your Life
Here are some answers for interview questions about reliving your life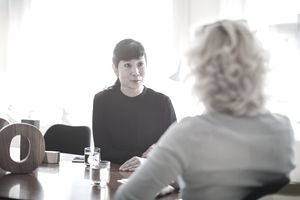 It doesn't happen that often, but sometimes a hiring manager finishes their standard interview questions and will ask you a question about reliving your life. What they want to know is, "Would you do anything differently if you had to do it all over again?" Because this is usually not a top-of-mind issue, you should be prepared to address this question should it come up during the interview process.
Oftentimes, when an interviewer asks you a question about whether or not you would want to relive your life, he or she is looking for a flaw in your interview. In other words, they're trying to trip you up. It's a tough job market out there and it's their job to weed out the bad seeds. Always remember, the goal for the first few interviews is to get invited back for the next interview. For the interviewer, it is to weed out as many applicants as possible, so don't take it personally.
Here are some possible personal and non-personal answers to the question of whether or not you would want to relive your life.
Personal Answer
I lost my mother to Alzheimer's. I wish I'd known more about the disease to help me through that difficult time.
I turned down an opportunity to live abroad for a year. In retrospect, I feel that I would have benefited from the experience because it would have exposed me to other cultures and different kinds of art and architecture.
Non-Personal Answers
Really, nothing. I've learned from each experience I've had.
I am actually very satisfied with the career I've chosen, and how it has progressed. I have learned important things at every stage, and from the people, I have worked with.
I have had people ask me in the past if I would have been happier if I had started out in my current career of academia instead of beginning in the business world.
I am very glad that I experienced the business world. I think it gives me unique insight and a perspective that I otherwise wouldn't have. Even though I love what I do now, I wouldn't change how I got here.
Basic Job Interview Tips
Conduct research on the employer as well as the person you will be meeting with. You should have a solid foundation of knowledge about the company, it's mission, it's corporate culture, and it's products and/or services.
Dress appropriately, and that means the more professional the better. Keep accessories and jewelry to a minimum and make sure clothes are clean and not too tight fitting.
In addition to being prepared to answer questions from your prospective employer, you should have on-hand some good questions to ask him or her as well.
Arrive on time for the interview and confirm your interview time and place the morning of the interview.
In addition to being prepared to answer questions about reliving your life, you should practice other interview questions such as what your strongest and weakest attributes are and where you see yourself in five years.
More Job Interview Questions and Answers
Interview Questions and Answers
Typical job interview questions and sample answers.
Interview Questions to Ask
Questions for candidates for employment to ask the interviewer.