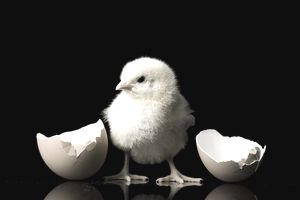 There are many sources of funding that can help animal science students pay for their education. Most colleges and universities offer a wide variety of departmental scholarships, and a number of local and state organizations offer scholarship opportunities designed for students in their particular region.
Here is a sampling of scholarship opportunities for animal science students that are not restricted to specific schools or states.
Both undergraduate and graduate level scholarships are available.
American Quarter Horse Association
The AQHA offers a wide variety of scholarships to member students, with award totals ranging from $2,000 to $25,000. Of particular note is the Excellence in Equine & Agricultural Involvement Scholarship, a four-year award of $25,000. The AQHA also offers the Farm & Ranch Heritage Scholarship, a four-year award of $12,500.
Certified Angus Beef
Certified Angus Beef offers the Colvin Scholarship program to assist students that demonstrate leadership skills and an interest in the beef industry. Undergraduate awards (ranging from $1,000 to $5,000) are offered to college juniors and seniors majoring in animal science, meat science, or related fields. Recommendations, transcripts, and an essay are required. An additional award of $5,000 is available to a graduate student pursuing a master's or doctoral degree.
The undergraduate application deadline is in early December and the graduate application deadline is in January.
Dairy Farmers of America
Dairy Farmers of America offers a Foundation Scholarship Program to incoming freshmen, undergraduates, and graduate/professional students. Students must answer three essay questions that demonstrate their enthusiasm for pursuing a career in the dairy industry in addition to submitting transcripts and recommendations.
Multiple $1,500 awards are available and applications are due in January.
Future Farmers of America
The FFA offers more than $2 million in scholarship funds to college students each year through a variety of award programs. While most are restricted to FFA members, some are available to non-members.  Submission of a single application makes a candidate eligible for all FFA scholarships. Applications are due February 1 and winners are notified in May.
National Cattlemen's Foundation
The National Cattlemen's Foundation offers two scholarship programs. The CME Beef Industry Scholarship is a $1,000 award for students with a demonstrated interest in pursuing a beef industry career (an essay is required). Applications are due in December. The second award, known as the W.D. Farr Scholarship, is awarded to two graduate students based on their research, professional background, and letters of recommendation. Each winner receives an award of $12,000.
National Dairy Shrine
National Dairy Shrine offers a variety of scholarships totaling more than $40,000 each year. American students in two-year and four-year programs may apply if they are majoring in dairy science or a closely related agricultural field.
There are also two Canadian scholarships available. Scholarship awards range from $1,000 to $3,000 per student. Applications are due in April.
National Pork Board
The National Pork Board offers scholarships to junior and senior undergraduate students majoring in animal science or a closely related field. Applicants must also have a strong interest in the swine industry. The top scholarship winner receives $5,000 and the runner-up receives $3,500 (both also receive an all-expense paid trip to the World Pork Expo). All other scholarship winners receive $2,000 awards. Applications are due in February and winners are announced in April.
National Poultry & Food Distributors Association
The NPFDA awards scholarships to junior and senior students majoring in poultry science, animal science, or a closely related field.
All scholarships are $2,000 awards.  Applications are due in May.
Pacific Egg & Poultry Association
PEPA's Western Poultry Scholarship grants awards to high school graduating seniors, undergraduates, and graduate students from the 11 western states and the western provinces of Canada. More than 15 awards are available per year. Applicants should have an interest in the poultry industry, a record of strong academic achievement, and financial need. Applications are due in January and winners are announced in late February at the PEPA annual convention.