The American Opportunity Tax Credit
Receive up to $2,500 for undergraduate college education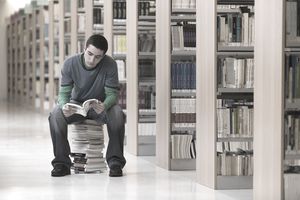 The American Opportunity Tax Credit is a semi-refundable credit for undergraduate college education expenses. It provides up to $2,500 in tax credits on the first $4,000 of qualifying educational expenses.
That's the good news. Unfortunately this tax credit is only available only from 2009 through 2017 unless Congress extends it for future years. 
Details of the American Opportunity Credit
The credit is worth up to $2,500 on the first $4,000 of qualifying educational expenses, which include course materials that are required for enrollment as well as tuition. It's gradually reduced—referred to as "phasing out"—for people with modified adjusted gross incomes of $80,000 to $90,000, or $160,000 to $180,000 for married taxpayers who file jointly. The tax credit is not available to those with MAGIs above the phase-out range. These income thresholds apply for the life of the credit through 2017.
Up to 40 percent of the credit is refundable. This means that if claiming the credit reduces your tax bill to zero, the government will refund up to 40 percent of the value of the credit to you up to a cap of $1,000. You can receive a refund of up to $1,000 even if your tax liability is zero. This makes the American Opportunity credit potentially more valuable than the Lifetime Learning credit, which is non-refundable.
Calculating the American Opportunity Tax Credit Amount
Use Form 8863 to calculate the amount of the tax credit and attach it to your Form 1040 or Form 1040A. The American Opportunity tax credit works out to 100 percent of the first $2,000 you spend on qualifying education expenses, plus 25 percent of the next $2,000 you spend. The maximum $2,500 credit is based on $4,000 in qualifying expenses.
Qualifying for the American Opportunity Credit
Taxpayers who aren't subject to the phase-out can claim the American Opportunity Credit for themselves or their dependents if the student is enrolled at least half-time in a college, university or other accredited post-secondary educational institution. Anyone who has been convicted of a felony drug offense is not eligible, however. 
It's Available for the First Four Years of Post-Secondary Education
The American Opportunity Credit is available for the first four years of a student's post-secondary education—the years of education after high school. Students who have already completed four years of college education or those for whom you have already claimed the American Opportunity credit four times on previously filed tax returns are not eligible. 
What's a Qualifying Education Expense?
Qualifying educational expenses include tuition, some fees and related course materials. By contrast, "qualifying expenses" are restricted solely to tuition for the tuition and fees adjustment to income tax deduction and for the Lifetime Learning credit. Other course materials, such as books, lab supplies, software and other class materials can qualify for the American Opportunity tax credit if they're required by the school for enrollment in a course. For example, if a computer is required to take a tech-related class, you can include this cost, but you can't do so for a computer you'll use generally in the course of your education.
Room and board is not covered, nor are expenses you might pay for with tax-free education assistance. You can't count the same expense twice for more than one credit or deduction. 
Comparing the American Opportunity Credit to Other Tax Breaks 
The Lifetime Learning credit is available for any post-secondary education, including graduate school or undergraduate education beyond four years. You can claim it for any course load—the student does not have to be enrolled at least half-time. But it's not refundable—you won't receive any cash back after it erases your tax liability. Because it's semi-refundable, the American Opportunity credit can help offset the alternative minimum tax and the self-employment tax. The American Opportunity credit also features an expanded definition of qualifying expenses to include supplies and course materials, whereas the Lifetime Learning credit is limited just to tuition.
The tuition and fees deduction was available through the end of 2016. You could claim this deduction as an adjustment to income on the first page of your tax return for any post-secondary tuition up to $4,000 per year per student. The deduction was not limited to the first four years of post-secondary education, like the American Opportunity credit is. Unfortunately, this deduction was eliminated by tax law changes effective in 2017, although it's still possible that Congress may renew it as part of President Trump's promised tax reform.