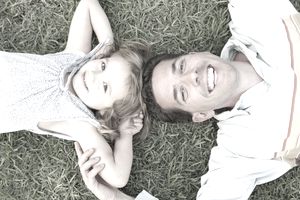 Company Overview
American Fidelity Assurance sells supplemental health insurance and financial products to work organizations such as teachers, auto dealerships, health care providers and other professional organizations across the United States. The company was founded in 1960 and is headquartered in Oklahoma City, Oklahoma. There are approximately 1600 employees.
American Fidelity is a privately held and family-owned organization.
It has remained in the Cameron family through three generations. The current CEO and Chairman is Bill Cameron. It is one of the largest family-owned life insurance companies in the nation. In addition to its U.S. operations, American Fidelity also offers services in Latin America and Southeast Asia. Overall, American Fidelity has over 1 million customers in 49 U.S. states and in 23 countries worldwide.
Financial Stability, Customer Service and Recognitions
American Fidelity Assurance has a proven record of financial strength. It has been given an "A+" Superior rating by A.M. Best insurance rating organization consistently since 1982. It also has a proven customer service record with an "A+" rating from the Better Business Bureau.
Other company awards and recognitions include:
100 Best Companies to Work For by FORTUNE Magazine
Ward's Top 50 List of Top Performing Life-health Insurance Companies
Computerworld ranked American Fidelity #18 in mid-sized workplaces to work in IT and 7th among the list's small companies.
Training Magazine recognized American Fidelity as a top organization excelling in human capital development.
Supplemental Insurance Products
Disability Income Insurance: Several different benefit plan options are available. You have the option of having your benefit payments directly deposited into your bank account. These benefits are payable year-round.
Cancer Insurance: The supplemental cancer insurance policy offered through American Fidelity Assurance makes benefit payments directly to you with guaranteed renewal for the base policy. Hospital Intensive Care and Critical Illness coverage is optional. Your spouse and children can be added to your policy.
Life Insurance: Through American Fidelity's supplemental life insurance plans, you can choose 10-, 20-, or 30-year term policies for term-life insurance. The rates are based on your age at the time you enroll for coverage. The good thing about this coverage is that you can keep the coverage even if you leave your employer.
Permanent whole life insurance is also available with a guaranteed death benefit for beneficiaries up to age 100. The permanent whole life insurance policy accumulates cash value and may be tax-deferrable.
Accident Only Insurance: This policy offers limited benefits paid directly to you for a covered accident and is guaranteed renewable as long as the premiums are paid. Optional riders are available to increase coverage and you can add your spouse and dependents to your policy.
Critical Illness Insurance: The critical illness policy pays you a lump sum for a covered critical illness such as a stroke, heart attack, organ failure or a burn injury. There are three different lump sum benefit amounts available.
Retirement and Financial Products
Retirement and financial products are available through American Fidelity that can help you in planning for retirement or saving for unexpected health expenses. American Fidelity offers these plans through your employer:  Section 125 Plan, Flexible Spending Accounts, Health Savings Accounts, Employer-funded Spending Accounts, 403(b) Tax-Deferred Annuities, Individual Retirement Annuities, After-Tax Annuities and Roth IRAs.
The Bottom Line
You cannot buy the supplemental insurance and financial products offered from American Fidelity directly but rather through your employer. If your employer offers supplemental insurance from American Fidelity, it is a good option to consider if you need to supplemental a regular health insurance or retirement plan. The company has consistently had excellent financial strength ratings and is an "A+" rated company by the Better Business Bureau.
You should check with your employer and the company to find out specific details about the plans available such as limitations, exclusions or waiting periods. All product options are not available in every state.
Contact Information
You can learn more about the insurance plans offered through American Fidelity Assurance by visiting the American Fidelity Assurance website or calling 1-800-654-8489.