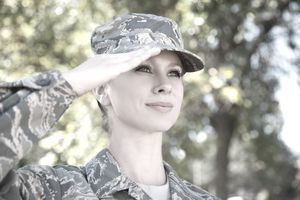 Specialty Summary:
Installs, operates, maintains, and repairs, power generation and distribution systems, and environmental control and associated support systems and equipment for missile, spacelift, and research and development (R&D) facilities. Related DoD Occupational Subgroup: 633.
Duties and Responsibilities:
Performs or supervises preventative and operator maintenance on missile, spacelift, and R&D facilities.
Troubleshoots, repairs, and services missile weapon systems, and spacelift and R&D equipment, facilities, and support equipment (SE). Included are power generation and distribution systems such as diesel generators, automatic switching units, manual switching gear, distribution and control panels, battery systems, and associated controls; environmental control systems; air conditioner, heating, ventilation, and refrigerant systems; and spacelift support systems and associated equipment. Services SE dealing with fuel, lubricants, hydraulic fluids, and air. Analyzes support facility and equipment malfunctions and determines operational readiness. Solves interface problems between electrical and electronic equipment. Repairs or supervises maintenance of accessories and components of direct support and real-property installed equipment. Directs and controls activities of contractor personnel during space launch activities.
Performs acquisition and activation activities.

Monitors, repairs, and operates missile spacelift, and R & D SE. Monitors or operates fault display, checkout panels, and test stands to detect system and component malfunctions. Tests electrical circuits and security, gas detection, and fire warning systems; and auxiliary power equipment, for readiness.
Performs inspections and operates special vehicles.
Specialty Qualifications:
Knowledge. Knowledge is mandatory of: electrical, mechanical, and pneumatic principles; and interpreting technical orders, workflow diagrams, blueprints, and schematics.

Education. For entry into this specialty, completion of high school with courses in mathematics and physics is desirable.

Training. For the award of AFSC 2M033 or 2M033A, completion of a specific basic 3 level missile and space facilities course is mandatory.
Experience. The following experience is mandatory for award of the AFSC indicated: (Note: See Explanation of Air Force Specialty Codes).

2M053. Qualification in and possession of AFSC 2M033/33A. Also, experience in functions such as maintaining and operating missile and space facilities, R&D facilities, or related support equipment.

2M073. Qualification in and possession of AFSC 2M053. Also, experience performing or supervising power generation, missile, spacelift, or R&D facilities.

Other. The following are mandatory as indicated:

For entry into this specialty, normal color vision as defined in AFI 48-123, Medical Examination and Standards.

For entry, award, and retention of AFSCs 2M013/33/53 or 2M013A/33A, no record of emotional instability.


For award and retention of AFSCs 2M033/53/73 or 2M033A, eligibility for a Top Secret security clearance, according to AFI 31-501, Personnel Security Program Management.
Strength Req: G
Physical Profile: 222111
Citizenship: Yes
Required Appitude Score : E-50 (Remains at E-50, effective 1 Jul 04).
Technical Training:
Course #: L3AQR2M033A 850
Length (Days): 34
Location: L
Course #: V3ABR2M033A 003
Length (Days): 80
Location: V