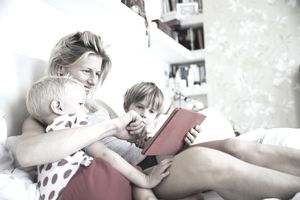 AIG or American International Group was founded in 1919 and has been operating in the United States since 1926. It is one of the largest insurers in the U.S. and operates internationally in more than 100 countries. AIG has three main business entities; AIG Property Casualty, AIG Life/Retirement and UGC (United Guaranty Corporation).
The U.S. headquarters for AIG is located in New York City. With over 90 million customers spanning the globe, AIG had total revenue of over $58 billion in 2015.
The company employs more than 66,000 worldwide. AIG offers insurance and investment products for both individuals and businesses including accident and health insurance, annuities, life insurance, retirement products, mortgage insurance, travel insurance, and property and casualty insurance products.
Many will recognize the AIG name as the insurer that was bailed out by the United States government. This should not be of concern for AIG's current business operations. The bailout money was paid back completely, and AIG is financially stable. In fact, the U.S. Treasury actually made a profit on the bailout of more than $22 billion with the sale of its AIG stock.
Social responsibility is an important factor of the corporation culture of AIG. In 2014, AIG donated $7.9 million in a matching grants program to match grants made by its employees to charitable organizations. The company also allows its employees time off to volunteer with charitable organizations.
AIG has many partners and sponsorships around the globe including several museums around the globe, New Zealand Rugby, USA Rugby, Japanese Rugby Federation and youth programs such as Rookie Rugby. In China, AIG promotes road safety through its Big Rig program offering educational activities to improve safety awareness.
Financial Stability Ratings
AIG has excellent ratings from major insurance rating organizations and has a Comdex score of 82. Here are how the top insurance rating organizations rank AIG and its subsidiary companies:
Life Insurance 
AIG Life insurance offerings include term life, universal life insurance, and variable life insurance policies. The company website advertises term life insurance coverage for as low as $14 per month. Here is a brief overview of the life insurance policies available through AIG:
Term Life Insurance:  Term life insurance differs from permanent life insurance because it is for a specific time. With AIG, you can get a term life insurance policy for 10, 15, 20 or 30 years. Some of the policy options allow you to surrender your policy and get your money back if you outlive the term of the policy. Some of the term life insurance policies offer an option to convert to a permanent life insurance policy.
Index Universal Life Insurance:  A life insurance policy that allows you to invest cash value amounts to fixed or equity indexed accounts. Accrued interest is added back to the policy value increasing the cash value option of your policy. Several different index universal life insurance products are available through AIG.
Universal Life Insurance:  A flexible policy option is allowing you to choose the amount of life insurance you want and the premium you want to pay. These amounts can be adjusted as your needs change. The policy earns tax-deferred interest. You can access your policy's cash value through loans and withdrawals subject to certain fees.
Quality of Life Insurance: The quality of life policy is designed to provide income to you and your family should you suffer a catastrophic or critical illness including cancer but remain alive.
Variable Universal Life Insurance: The variable life insurance policy provided by AIG provides flexible payment options and death benefits and also allows you to build a cash value option with several investment options. The cash value of your policy is not guaranteed but may vary with the market value of the investment portfolio.
The Bottom Line
The AIG companies are worldwide leaders both in the insurance and the financial products marketplace. AIG is a financially secure company that has been in business for over 100 years. The term, variable and universal life insurance policies are competitively priced and a good option to consider when searching for the best value on an insurance policy.
You can also visit the AIG website to request a quote for coverage.