Advertising Networks - Cross-Channel Interactive Marketing
The Promise of Advertising Platforms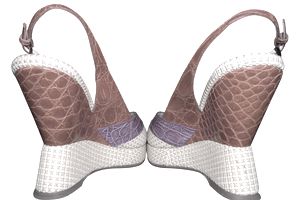 Advertising networks are shaking up the old order. Just as consumers are taking the helm of marketing, marketers are taking turns steering the advertising vessel. This new dynamic between marketers and advertising agencies is described in a report released by Forrester in March 2010. In the report's Executive Summary, marketing agencies are advised to practice the same sort of adaptability so characteristic of advertising agencies, who continually respond to changes in the market, technology, and the media.
According to the Forrester report, social media and the proliferation of digital marketing shops and opportunities have eclipsed mass media as the primary form of marketing communication. The authors suggest that marketing agencies look to strengthen their relationships with advertising agencies that exhibit adaptive attributes. The goal should be dynamic positioning as marketing agencies and advertising agencies rise to meet the challenges of cross-channel interactive marketing.
The growth of online media has been enormous and its reverberations have been felt in advertising, online publishing, and marketing. But, in particular, a major upset has taken place in the advertising realm that has changed the way online media is treated, how it is valued, and how it is sold, bought, and placed. Change in advertising is everywhere, but is perhaps most acutely felt -- as the econsultancy authors put it in the Online Media Report -- by those who are involved in the "delicate marketing process, upsetting the hidebound and often mysterious relationship of buyer and seller." A sea change has been the establishment of platforms: Advertising networks, advertising exchanges, and demand-side platforms (DSP).
Advertising networks are positioned between buyers (advertisers) and sellers (Web publishers), implementing an arbitrage model that works like the "flipping" of real estate. They buy ad space on tiny networks and resell the cobbled together spaces, often accomplishing as much or more targeted exposure than large publishers can - but at much lower prices.
Some ad networks will integrate contextual or behavioral data into the low-priced inventory, thereby adding value and enabling it to be sold for a higher price. Major ad networks include:
Advertising exchanges are technology-based platforms that facilitate the bidding, buying, and selling of online media advertising by many advertising networks. Major ad exchanges include:
Demand-Side Platforms are basically "an evolution of an ad network model," said Michael Collins, CEO of Joule in New York. Joule is the independent mobile agency of GroupM, the global media investment management operation of WPP Group. A press release in January 2011 from GroupM announced the launch of "the industry's first DSP advertising solution for mobile media" on GroupM's B3 mobile platform.
This further evolution of advertising networks is a giant mother-may-I-step, in that, the new DSP initiative uses ad decisioning technology developed with DataXu of Boston. DSP improves the management and control advertisers can have over online media campaigns. Inefficiencies of the old media buying system have disappeared through the advanced analytics and automation enabled by DSP.
Some of the functions and advantages of DSP noted on the econsultancy website are as follows:
DSPs help media buyers aggregate, bid on and optimise digital inventory across ad exchanges and yield management platforms, enabling media buyers to reach a specific audience at the impression level, in real time.
Data IS the Currency in Advertising Networks
According to the Buyer's Guide: Demand-Side Platforms published in January 2011, an important trend in digital media marketing is that "Data has become one of the most valuable commodities in the real-time bidding ecosystem".
This is good news for market researchers since they serve advertisers, marketers, and publishers.The Demand-Side Platforms report has this to say:
To satisfy advertisers' demand for better insights that allow them to make more timely and targeted ad buying decisions, several data exchanges (e.g., BlueKai, and data aggregators (e.g., Experian have entered the market in the last few months.
A company like comScore provides a comprehensive set of measurement services and products - a practice likely to become the norm as traditional boundaries blur -- and is a global source of digital market intelligence. At comScore, there is something for everyone - advertisers, publishers, marketers:
Cross-media measurement
Media planning and analysis
Advertising effectiveness
Search marketing
Mobile media
Video and distributed media measurement
Marketing on the internet
Technology tracking
Custom research
Cross Media Measurement
Data-driven advertising campaigns will increasingly be integrated across channels, focusing on mobile, video, TV, and social media. The market's appetite for consumer data seems insatiable. Objective, quality data will promote the development of accurate, reliable insights about consumers based on what the industry can learn and know about consumers' lifestyles, online behavior, offline activities, and demographics.
All this focus on data will propel providers who can promise analytics and advanced data to the top. As Monica Savut of econsultancy put it:
One of the major issues in 2011 will be the availability and quality of data, rather than the technology necessary to access it.