Advertising For Porn That Is Safe For Work (SFW)
The Pornhub Campaign That Got People To Think A Different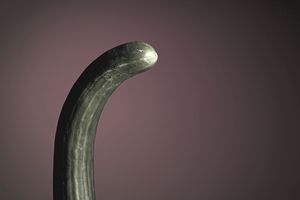 How do you advertise a major pornography website without using profanity, sexual imagery, or anything else deemed NSFW (Not Safe For Work)?
How do you make porn accessible to all adults, using advertising that doesn't talk about sex upfront?
How do you even bring up the taboo subject of pornography, when most people will lie about watching it? 
That was the challenge that Pornhub, one of the world's largest adult entertainment websites, gave to the general public in 2014.
And the public responded in droves, with a lot of interesting solutions to a brief most people in the ad industry would have relished.
After all, the ad industry is constantly trying to sneak sexual innuendo into everything from beer and food ads, to car and shoe commercials. Here, sex is not just a way to sell....it's the product.
The PornHub SFW Ad Challenge
Here's what Pornhub asked:
"We're looking for high-quality designed that are G-rated and "safe for work." Submit your exciting, thought-provoking or entertaining ideas for an ad campaign that could be featured on TV, Online Videos, Magazines, Billboards, and more!"
The prize for the winner - the esteemed (to some) title of Creative Director of Pornhub, as well as a one-year contract with the company. Not a bad gig, even if some people would have a bit of trouble putting it on their resume.
The contest was announced on February 21st and closed on March 31st.
You can see the 15 finalists right here. There are some talented people out there, some of the lines and executions are agency-quality. In particular, "The World's Biggest Archive Of Nothing" is a tagline that cannot fail to bring a nod, a wink and a smile.
And the winner? Nuri Gulver of Istanbul was named Pornhub's first creative director.
The 24-year-old merged the two undeniable truths of this world, the Beatles and porn, in his winning campaign submission, "All You Need is Hand."  
The Innuendo-Laden SFW Advertising Approach Is a Winner
When you analyze the PornHub competition a little further, you can come to at least two big conclusions. One, this was more about Pornhub getting a whole lot of free publicity out of the competition. That, in itself, was well worth the time and money invested in the competition.
Second, the idea of SFW advertising for a NSFW product or service is not actually all that new. And if you search the archives, you'll find some terrific examples of innuendo from some of the best agencies in the world.
A prime example of this is the work that has been done for Club 18-30, a vacation package that basically guarantees that meet people and, well, get just what you were going for. Some of the headlines used for this campaign over the years include:
"Something deep inside her said she'd come again."
"Wake up at the crack of Dawn."
"The Summer of 69."
"Gobble Gobble."
"Get the juices flowing."
As you can see, the innuendo is more thick and rich than pancake syrup, and yet there is nothing NSFW about any of it.
Then, there are campaigns for everyday products and services that use sexual innuendo to grab your attention. As we all know, sex sells. But once again, they walk the line between SFW and NSFW with ease, using innuendo to get the adults laughing, while keeping the kids in the dark.
Consider these ads for very innocent products:
"Four inches has never been more satisfying." – Fat Shack Subs
"The more you play with it, the harder it gets." – Sega
"Spread your legs!" – Pontiac (Yes, Pontiac)
"Drop your pants here." – Whitestone Cleaners
"The long, wide taste of Dr. Pepper." – Dr. Pepper
"Nothing warms me up like Effen by the fire." – Effen Vodka
"Happy to sit on your face." – SPY Sunglasses
 
The last one in that list, for SPY, was taken down after a slew of complaints. It's a clever line and no mistake, but the really smart thinking here was knowing the outcry the ad would receive.
It's a SFW line, but the innuendo is too blatant. The ad got more publicity from the negative press it received than a boring ad would ever have received that had stayed up for the duration.
So what can be learned from any of this? It's quite simple. Innuendo is here to stay, and if it's done well, it can be a great way to get people to remember your brand and product. Of course, you can easily do cheap gags that insult the viewer's intelligence, and that will only serve to cheapen your image.
Remember, it should be like those hidden jokes in the animated movies for kids. The adults get it, but the kids don't notice it.