Best Ways of Advertising Apartments on Craigslist
How to Make Your Rental Ad Stand Out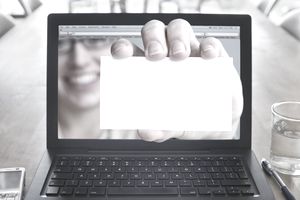 When you advertise an apartment vacancy on Craigslist, there are certain things you can do to get your property noticed. An easy to read ad with pictures and an interesting headline can get prospective tenants to click on the ad and hopefully eventually rent your property. Learn five things you can do to make your ad stand out.
Do Include Pictures
This may be the most important thing to include in your 'For Rent' ad.
Often, when prospective tenants search Craigslist.org for apartments, they will limit their search to show only properties that contain images. If you do not include pictures, you are greatly limiting the number of potential applicants who will view your property.
People are visual. They want to get an idea of what the property looks like before they commit the time to go and physically look at it.
Do Create an Interesting Headline
You will be competing with dozens or even hundreds of other listings in your area. Your headline should be attention grabbing. Your headline will include the price of your rental and the number of bedrooms. Other than that you have a little wiggle room to be creative.
Look at these two headlines for example:
$1500/1BR Beautiful Units with Great Amenities
$1500/1BR Gorgeous Units in Luxury Building. Washer/Dryer in Units.
The first headline is a little vague. The second headline adds the location (luxury building) and a specific amenity (Washer/dryer), so it is more appealing.
Your headline is what will attract prospective tenants to click and learn more. Pick one or two standout features of your property and include them in the headline.
Some other examples of great headlines are:
Charming 2 BR on Lovely Tree Lined Street
Renovated 1 BR with Utilities Included
Must See! Updated Kitchen and Parking Included!
Spacious Condo. 5 Minute Walk to the Metro
Do Make It Easy to Read
Don't include all information in one long paragraph. People will lose interest. You can include a brief description, but after that, you should break up the information into sections with bullet points. This will make it much easier to read.
For example:
Description:

This gorgeous two bedroom one bathroom apartment is located in Phoenix, AZ. It is centrally located near shopping and dining. This apartment is over 1000 square feet and offers a newly renovated kitchen and bathroom.

Apartment Features:

Bedrooms: 2
Bathrooms: 1
Rent: $1000
Deposit: $1500
Square Footage: 1000
Pets Allowed: Yes
Lease Term: 1 year

Interior Amenities:

Stainless Steel Appliances
Marble Floors
Central Air Conditioning
Lots of Closet Space
Open Floor Plan

Building Amenities

Washer/Dryer
Spacious Backyard
Garage Parking
Close to Public Transportation
As you can see, it will be much easier for people to skim through these bullet points to obtain the information about your property.
Do Tell the Truth
If your property doesn't have parking, don't say it does. If your kitchen isn't renovated, don't say it is. Lying is a waste of your time.
If a prospective tenant comes to looks at your property believing that you have all new stainless steel appliances and when they get there, you have 40-year-old avocado-colored appliances, your reply of, "at least they match" will do little to appease the prospects as they head out the door.
Even if the prospective tenants could live with the avocado colored appliances, you have broken their trust and most people will not rent from someone they do not trust.
Be honest with the amenities your property has. There will be someone who is interested in what your property has to offer.
Do Follow Fair Housing Laws
This includes following the Federal Fair Housing Law, as well as Craigslist's own non-discrimination policy. You must not discriminate against the seven protected classes, including race, color, religion, sex, national origin, disability and familial status. You must also not discriminate against additional classes that are protected in your state or city. Examples of discriminatory statements are:
No Blacks Allowed.
Hispanic Area.
No Children Allowed.
Heavily Jewish Area.
Must Be Able to Live Independently (No Wheelchairs, Service Dogs etc).
Your rental ad should describe your property, not who you want to live in the property. You can screen tenants based on criteria such as a credit check, but your decision to select a tenant must be based on legal criteria, such as ability to pay rent on time, not on discrimination, such as not wanting to rent to someone with children.