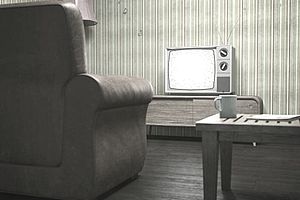 Television has a huge impact on all of us. Whether we are producing commercials that go on it, or are hooked on the latest scripted dramas and reality shows, the TV is one of the largest sources of entertainment and chat.
So it seems apt then that several articles written for the Advertising channel relate to the "boob tube" and some of its most colorful characters. Here, from the archives, are five articles based on television and movies.
1. What Advertising Creatives Can Learn From Columbo
How a Fictional TV Detective Can Make You a Better Advertiser
One of the greatest television detectives of our time is Lt. Columbo, played magnificently, and understatedly, by the late great Peter Falk. Although a product of the seventies, with a slight revival in later years, Columbo remains beloved and relevant to this day. And there's a reason for that. It's not just that he's imminently watchable, he's also smart and methodical. Qualities that anyone in the creative department of an advertising agency should take to heart. Here are 10 ways the Columbo can make you a better advertising creative.
Read the complete article here.
A Top 6 List of Documentary Movies For Advertising and Design
If you're in the advertising, design or creative industries, you'll never be content with the knowledge you already have.
You always want more. You want to learn, improve, grow and push yourself past those boundaries. It's only natural, because when you do, you become better. And one day, perhaps become the focus of a great documentary, to teach people what you have learned (so far).
So in the spirit of sharing the many great things that other people have learned from their careers, long or short, here are 6 documentaries you absolutely must watch.
Seriously. Think of it has homework that's fun and could change your outlook on your whole career.
Read the complete article here.
From Posters to Trailers, it's a Fine Line.
One aspect of advertising that we rarely touch on here is movie, game and television advertising and marketing. Which is something that will be put right over the coming months. We are avid consumers of these forms of entertainment, and we love the marketing that goes with them. From the toys and promotional tie-ins, to the merchandise and posters, we can't get enough of it.
Movie and television studios will throw many millions of dollars behind their creations, in an effort to build hype, buzz and feed the social media channels. And often, they have to do it with little or no assets from the product itself.
Read the complete article here.
4. What Can We Learn From Amy's Baking Company?
Dave Trott Would Know
Anyone who is a regular reader of the Advertising channel will know that a major piece of advice we give out is this one:
"The number one job of your advertising is to get noticed." Dave Trott has said it over and over. It's not to sell more stuff (or get your name known by more people). That's number two.
First and foremost, don't be invisible. No amount of delectable copywriting and beautiful art direction will help if you have no punters looking at the ad.
Amy's Baking Company featured on an episode of Kitchen Nightmares, the show hosted by the belligerent, but brilliant, Chef Gordon Ramsay.
Read the complete article here.