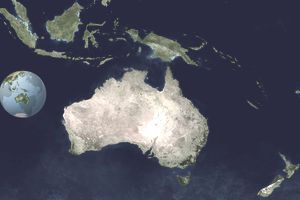 According to a recent report on Expanded Ramblings, eBay reported over 162 million users worldwide as of January 2016. The report also stated that 60% of eBay revenue comes from outside the United States. If you are an eBay seller, wouldn't you want to reach all those buyers, not just the ones in the United States?
International shipping is an easy way to grow your eBay business without buying more inventory, working more hours, or hiring more people.
Simply include worldwide buyers in your pool of customers and sales will increase. Both seasoned and new eBay sellers often shy away from international shipping because they fear the unknown aspects of working with global customers including customs forms, language barriers, or the possibility of lost packages.
If you are an eBay seller who isn't offering worldwide shipping, it is time to overcome those fears so you can reach more customers. We live in a global economy where people are connected by the internet, packages can be delivered to even the most remote locations, and online shopping is becoming the norm. Here are a few reasons that international shipping can only help your eBay business:
No Customs Forms
The eBay shipping label prints out with everything that is needed for the label. The information about the product is prefilled and prints out on the label. The seller simply signs and dates the label.
eBay has made the customs form process easy so that more sellers will engage in international shipping and more global customers can be served. eBay shipping discounts are applied to international labels as well as domestic labels. If you are enjoying a discount on domestic shipping labels, that will continue when international customers are added.
Visit the eBay Shipping Center FAQ list for more details about labels.
American Products are Highly Desired in Other Countries
Many Americans have never traveled outside of the country and have not seen how other cultures live, the prices of their goods, or the difference in the volume of consumer goods. The USA is a manufacturing country, and our country is overflowing with products everywhere. Some of our products are highly desired in other countries who do not manufacture their own goods, or who have an affinity for the types of products we produce.
Americans Living Abroad May Want to Order Items From Home
This includes our military families living overseas. By serving international customers, you may very well be serving other Americans outside our borders.
No Language Barriers
There are no language barriers when doing business with an international buyer. Transactions are processed in American dollars so no currency conversions are necessary. All eBay messages and correspondence is in English. Occasionally, you may receive a message from an international customer in broken English or a foreign language. Google Translate can usually help enough to figure out the question and answer the buyer.
Global Customers Add to the Bidding Pool on Auctions
Bidding certainly isn't what it used to be back when eBay started. But, including international buyers in the bidding pool may increase the number of bids on an auction, and ultimately increase the selling price. Even if an international customer doesn't win the item, their bids may help drive the final price higher. The more buyers in your bidding pool, the better.
International Customers Appreciate the Value of Used Items
America is a disposable society. We throw perfectly good items in the trash and they end up in landfills. Customers in other countries understand and appreciate high-quality items and don't mind buying used items. Furthermore, quality goods may either be difficult to find or very expensive in their country. Even with high shipping charges, international customers have figured out that they can purchase high-quality items on eBay at a fraction of the cost of a new item in their own country.
Customers Outside the USA Rarely Return an Item
They are usually thrilled to receive their item and leave glowing feedback. In fact, most eBay sellers agree that international customers are much more pleasant to work with than American customers.
More than One Shipping Option
There are two ways to ship items to international buyers; the eBay Global Shipping Program or through the USPS. Labels for both can be printed directly from the eBay shipping workflow. If you participate in eBay's Global Shipping Program, the package will go to a hub in Kentucky where it will then become eBay's responsibility for delivery. All packages are shipped Priority International with tracking and insurance. If the package gets lost or damaged, eBay handles it. The eBay Global Shipping also makes the shipping fee about three times more expensive for the customer.
If you choose to ship the item yourself, anything weighing less than four pounds can be shipped First Class International for a much lower rate than Priority International. This is attractive to buyers who are price sensitive. First Class International does not include tracking or insurance, but you can add it yourself through a third-party service like InsurePost. For about $1 per every $100 of value, insurance can be added to packages going to most countries. InsurePost is insurance, not tracking. If a package does not arrive, the seller can file an insurance claim to get a reimbursement for the value of the package.
Are there any countries you should exclude from international shipping? Every seller has their own answer to this question based on personal experiences. In my experience on eBay since 2003, I have learned to exclude Russian Federation, Italy, Mexico, and Brazil. The government is unstable in the Russian Federation and the mail isn't reliably delivered. Italy charges exorbitantly high sales tax on imported items and has a very long restriction list. I've personally had repeat bad experiences shipping to Mexico and Brazil.
There are a few notable exceptions to make when shipping internationally. While the USPS has this list of what individual countries allow, most of the items don't apply to eBay selling. Australia does not allow used bedding. Peru does not allow used clothing. Italy has the longest list and does not allow leather goods, anything made from animal hair, jewelry, toys not made of wood, footwear, clocks, or musical instruments. (See the full list here.)
If you aren't offering international shipping, you are leaving money on the table. International customers might not ask if you are willing to ship to them, they may simply move on to the next seller. An easy way to get started with global shipping is to add it to a few listings, and perhaps only add English speaking countries like Canada, United Kingdom, and Australia. Get a feel for how the process works, then open up your listings worldwide.