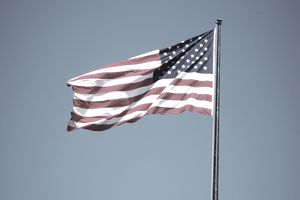 Company Overview
Acuity Insurance is a regional property and casualty insurer headquartered in Sheboygan, Wisconsin and offers coverage in 24 states.  It has been in business since 1925 and is the 61st largest insurance company in the nation with more than $3 billion in assets. Over 1,000 independent agents sell personal and commercial Acuity insurance products including homeowners, auto, motorcycle, workers compensation, auto and garage owner's insurance, business liability insurance and more.
An interesting fact about Acuity Insurance is the history of its flagpole. Since 2006, the company has had a large American flag on its corporate campus. The current flag erected in April 2014, has the distinction of being the nation's largest flagpole with a 400 foot pole and a flag measuring 120 feet by 60 feet. The concrete base is 11 feet wide at the bottom.
Giving back to the community is a strong emphasis of Acuity Insurance which is shown is its charitable and volunteer efforts including programs with the following organizations:
American Cancer Society
Salvation Army
Juvenile Diabetes Research Foundation
United Way
Safe Harbor Domestic Abuse Shelter
In addition to these charitable organizations, Acuity is also involved in educating the youth of its communities with reading, math, theater and junior achievement programs.
Financial Stability Ratings, Customer Service Ratings and Company Awards
The ability of an insurance company to perform well over time and to meet its financial obligations is a strong indicator of financial health and helps customers feel secure in knowing the company will be there when needed most to pay a claim. Acuity has received favorable ratings from these insurance rating organizations:
In addition to Acuity's favorable financial strength ratings, it has also been named to the Ward Group's Top 50 list for 16 consecutive years. The Ward Group rates companies on overall performance and reports on the top performing companies. Other honors include being named in 2015 to the Insurance Journal's list of Super Regional Property-Casualty Insurers. The list was formulated using official research from Demotech Inc., an insurance rating organization partnering as an official research partner with Insurance Journal.
In addition, Acuity was named Fortune Magazine's #3 large company to work for in America.The Better Business Bureau gives Acuity its "A+" rating. It has been an accredited business since 2001.
Insurance Products
With Acuity, you will find a broad selection of both personal and commercial insurance policy options including:
Personal Insurance
Homeowners
Auto
Motorcycle
Identity Theft Protection
Boat Insurance
Recreational Vehicles including snowmobiles, go-karts, golf carts and ATVs
Umbrella Liability
Business Insurance
Auto and Garage
Crime
Excess Liability
General Liability
Inland Marine
Workers Compensation
Property
Other Special Coverages including Equipment Breakdown, Liquor Liability and Many Others
Pros and Cons
Pros
Acuity has above average financial strength ratings and a strong claims service. Claims services are available 24/7 by telephone or you may also report a claim online. If you choose a pre-approved repair shop, the shop will submit the estimate directly to Acuity for you. A broad variety of coverage options are available for both personal and commercial insurance products. If you live in Acuity's coverage area, it is a good option to consider when shopping for the best value on an insurance policy.
Cons
Coverage is only available in 24 states.
Contact Information
To find out more about the coverage options available or to receive a quote, you can visit the Acuity Insurance Company website or call 1-800-242-7666.