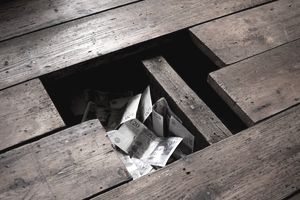 This book is a basic reference book that covers the area of personal finance. Although this book may be difficult to read from cover to cover it does provide a lot of good information about the various aspects of your personal finances, and how to deal with them. It is a good manual for someone just starting to manage their finances.
Pros:
A lot of good information
Additional resources
Suggestions on how to handle your finances
Cons:
A reference book
Basic information
In "Personal Finance for Dummies" Eric Tyson does an excellent job of addressing the various aspects of personal finances. He begins the book with a section that focuses on self-diagnosis. He outlines questions and worksheets for you to fill out that let you know exactly where you stand financially. He then discusses what that means. In the next chapter, Eric Tyson discusses the things that stop people from being successful in regards to their personal finances. This is an important section to read because it will give you the opportunity to reflect on your attitudes and habits regarding your money. He then has a section on goal setting. This first section is an important section to read.
In the rest of the book, Eric Tyson discusses various aspects of managing personal finances. The second section talks about the importance of saving money and living within your means.
This may be considered the budgeting section. The third section talks about investing and discusses the many different options available to you. The fourth section discusses the many different aspects of insurance and the importance of having good quality insurance. The final section is full of resources for you to turn to for more information.
He then has two chapters at the end, which talk about specific situations and priorities and how to handle them.
This book is a good general reference and offers personal finance tips, but you should likely look for more specific information when you are making decisions regarding buying a home or investing your money. If you want to understand what something is, this is a good place to look, but if you want to choose between mutual funds you will need to find a more specific source. An important part of managing your finances is being able to understand the different aspects. You need a solid foundation, but as you move forward, you will want to build on it with additional information. It is okay to use advisers and other resources to help you make wise financial decisions in the future.
This would be a good reference to turn to when you have a general question, but you may want to get something more specific and in depth when looking to begin investing or making changes to the way that you handle your finances. It is important that everyone have at least one resource that they can turn to when they are unclear on how various aspects of personal finance work.
If you are working to turn around a bad financial situation or just starting out, it is important to have a good understanding of many of the principles listed in this book.
This is a basic personal finance book, and it may be a good resource as you get started. If you are experienced at handling most aspects of your finances, you will likely not find this book as helpful.