A Look at Successful Food & Wine Crowdfunding Projects
There is no one success formula - but a survey of projects tells you what wins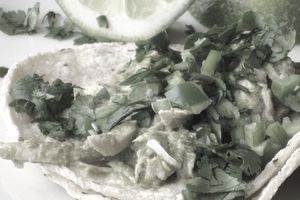 Successful crowdfunding campaigns take hard work but they can pay off in a new fan base, free marketing and money to get your dreams going.
Running crowdfunding campaigns on Kickstarter, Indiegogo and other platforms has become nearly the default way businesses raise money to get started or get to the next step. For example, one small food maker raised money to pay for packaging production. 
Keys to success in any campaign are a following of fans, the willingness to ask for contributions and sharing, great rewards and lots of work creating a compelling campaign page.
Especially if you're in that pie-in-the-sky phase of dreaming up a food-related business or non-profit, get inspired by these projects that succeeded:
The Town Kitchen: Youth-Crafted Local Lunch Raised $41,190
Town Kitchen's idea to tap into the Bay Area's booming office food delivery with a mission-based business struck me as brilliant, which explains their successful Indiegogo campaign.
The Town Kitchen connects low-income youth aged 16-24 from Oakland, California to local chefs and artisans. The youth learn to plan, prepare, build, box and deliver curbside lunch to companies and individuals in the Oakland and San Francisco Bay area.
Keys to success: A project that appeals to many different audiences increases the appeal and chance of success.
Good Spread Peanut Butter Raised $69,518
Good Spread gives a pack of RUTF (which is peanut butter filled with nutrients) to kids suffering from Severe Acute Malnutrition for every peanut butter pack purchased.
The startup not only exceeded their Indiegogo crowdfunding goal, they engaged 599 contributors in their cause.
Nut butters are one category that seems to do really well with crowdfunding. Other successful campaigns with great nut butters are the boldly-flavored Eliot's Adult Nut Butters and YumbutterGO!
in pouches.
Key to success: Natural spreads are a major trend. Foods and drinks that support a cause are an easy way to create a brand that resonates with consumers.
Ambronite, the World's First Real Food Drinkable Organic Supermeal Raised $102,824 - 2x More Than Its Goal
Finland-made Ambronite is the world's first Real Food Drinkable Supermeal that fulfills daily nutrition recommendations in 2 minutes. They say that Ambronite keeps hunger away for 4-5 hours, making it the fastest and healthiest drinkable meal available.
While the Ambronite campaign page featured quotes from busy professionals on the go, healthful meal replacement options are even more important for people who don't have access to good food or can't cook for themselves (think: senior citizens). As Time Magazine's taste test of Ambronite vs. Soylent has shown, meal replacements continue to be a food / beverage solution with huge market potential.
Key to success: Ambronite meets a clear need!
Blason Louis: French Luxury Wines Raised > $52,000
If your project revolves around a pleasurable indulgence like coffee, tea or alcohol, you're ahead of the game. 
Blason Louis, a French wine company, created an impressive campaign page on Indiegogo and offered rewards that basically amounted to free wine sampling.
Just as Clearly Canadian raised money with a $152K crowdfunding campaign for its production run, the winery clearly laid out how it would use funds for production, as well.
For example, for a $55 contribution you would get a voucher equivalent to about 5 glasses of wine. That's about the same price nice bars charge for wine. The contributor would feel good about funding the project and feel rewarded with more than a "thank you."
Key to success: Campaigns for products that have cult fans (e.g., wine) and that can structure rewards as vouchers — which simplifies fulfillment — are easier to manage and tap into curiosity and passion of contributors. Blason Louis also created a beautiful page that looks nicer than many  professional websites.
Chocolate Chip Cookie School Book Raised >$10K
When I decided to produce an educational food-related book for kids, the crowdfunding route made sense as part of my goal was to build awareness for the project and get feedback outside of my own network.
I chose Kickstarter because of its broad reach. The name Kickstarter has kind of become like Kleenex, in its awareness. The campaign took a lot of work — from creating the video, to putting together the rewards, to reaching out to friends, family and co-workers to ask for contributions.
Much math and logistics were involved, and I turned those "chores" into blog posts with lessons for kids.
Benefits of crowdfunding: Running a Kickstarter campaign was a great excuse to tell "everyone" about the project and test the idea with teachers, kids and future partners.
Well after the campaign, I'm still in touch with contributors with updates on rewards and project successes. This is HUGE if you are creating products or services for which contributors may become customers or help you spread the word.
Don'ts: While working with partners on the rewards was exciting, and, I thought, would bring additional visibility, the rewards added a lot of complexity that would have been better funneled to production of the Chocolate Chip Cookie School book. 
A huge tax mistake was raising money in one year and producing the book in the next year.
Key to success: You might think most crowdfunding contributions would come from Kickstarter or Indiegogo's network. (If that's your goal, picking a killer crowdfunding project title is key.) In general, friends and family make up a large part of funds people raise.
NEXT STEP: Get a whole lot more crowdfunding tips before launching your campaign and learn about alternative sources of investment like CircleUp.