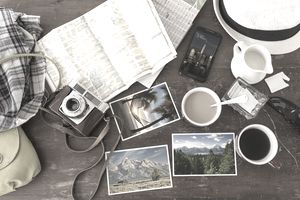 Oh, the places you will go! As a professional travel agent, one of the biggest benefits you'll enjoy is the travel to places that people dream of traveling to. Some of these "business trips" will be work related and others will be either rewards or personal trips based on your unique knowledge of discounts, special packages and trips designed especially to attract real estate agents.
So while a career as a sales agent seems more like a series of vacations, the truth is that industry trends and the impact of the Internet have created the demand for travel agents to work harder, smarter and to be more creative than most any other sales profession.
The Internet Effect
Travel discount sites abound all over the Internet. Do a quick Google search with travel sites, and you will receive more site results than you could reasonably visit. As of the publishing of this article, the top discount travel sites produced from a Google search for "discount travel," are hotwire.com, kayak.com, expedia.com, and priceline.com. All of these sites are direct competitors to traditional, brick and mortar based travel agencies and, therefore, to travel agents.
With all the discount and easily accessible competitors, many might think that careers as a travel agent are a thing of the past. The truth is, however, that travel agents have adapted to the Internet's effects and have accessed their internal and external resources to redefine their careers and are enjoying the benefits of being a travel agent.
The Critical Success Factors
There are 3 critical factors that the most success travel agents claim as the key to their success.
The first is a thorough understanding of their competition's weaknesses. Essentially, families planning a vacation are often concerned about booking all the travel reservations without the assistance of a professional. While Internet sites may be able to offer attractive pricing, most offer little in the way of professional advice, guidance and the assurances offered when a dedicated professional is paid to make sure there are no unwanted surprises during a vacation.​
The next factor is building a network and a strong base of satisfied customers. Professional and personal networks are important in most every sales position, and travel agent careers are certainly no exception. Not only can a strong network make an agent aware of people within the network who are planning a vacation, but a strong network can also help you secure a contract with a local company to handle all their employees travel arrangements.
Having a growing base of satisfied and happy customers is a fantastic way to earn both new clients and repeat customers. To earn a happy customer, an agent needs to deliver on any promises made. The agent needs to help their client pick a vacation spot, based on personal or professional experience, that best fits their client's desires.
Lastly, another critical success factor is strong rapport skills. While not all travel agents work with families or individuals who are considering booking a vacation, many in the travel agent industry do work primarily with consumers. The typical client does not know how to navigate through the maze of travel options and may not even know what vacation spots the best fit with their desired vacation.
Before parting with their hard-earned income, potential clients need to feel that you have their best interests in mind and are not suggesting a vacation that will earn you the most reward points.
To be truly successful, a travel agent needs to have strong rapport skills. An agent needs to be both professional and a trusted friend who is honestly interested in helping clients have the vacation of their lives.