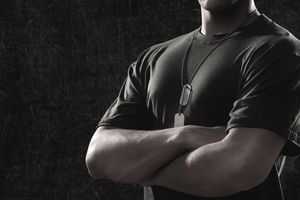 Basic Job Description
The utilities equipment repairer is responsible for supervising and performing maintenance on utilities equipment and special purpose support systems.
Duties performed by Soldiers in this MOS include:
Perform maintenance on bottle cleaning/charging stations
Inspect and repair air conditioner electrical systems, air conditioner vapor systems, refrigeration unit electrical systems, portable heater fuel/electrical systems, fire extinguisher recharging systems and fire extinguishers/valves
Training Information
Job training for a utilities equipment repairer requires 10 weeks of Basic Combat Training and 12 weeks of Advanced Individual Training with on-the-job instructions. Part of this time is spent in the classroom and part in the field.
ASVAB Score Required: 98 in aptitude area GM OR 88 in aptitude area GM and 83 in aptitude area GT
Security Clearance: None
Strength Requirement: moderately heavy
Physical Profile Requirement: 221121
Other Requirements
Similar Civilian Occupations
The skills you learn will help prepare you for a career in many industries, including hospitals, manufacturing firms and governmental agencies. With some additional certification, you could become a self-employed electric tool repairer, electrical instrument repairer, electric medical equipment repairer or electric motor repairer.