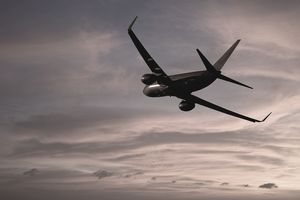 The economy grew 1.6% in 2011 according to both the 2015 and 2015 revisions. The BEA estimated it grew 1.8% in the 2013 revision and 1.7% in its 2012 estimate). Here's each estimate by quarter for the year.
Q1: -1.5% (Unchanged from 2014 revision, -1.3% in 2013 revision, 0.1% in 2012 revision, 0.4% in 2011 revision)
Advance - The economy grew 1.8%, dragged down by a drop in government spending. Growth was driven by personal consumer expenditures, although not as high as Q4 2010 (which has the advantage of holiday sales). The economy was helped by an uptick in exports, itself a result of a declining dollar. Growth would have been stronger, except for the drag in state and local government spending, and businesses not restocking inventory. Imports, which are a subtraction in the calculation of GDP, decreased.
Second - BEA kept the estimate at 1.8% growth.
Third - The final BEA estimate was bumped up a bit to 1.9%.
Q2: 2.9% (Unchanged from 2014 revision, 3.2% in 2013 revision, 2.5% in 2012 revision)
Advance - Growth was only 1.3%, thanks to a delay in parts from Japan, a result of the March tsunami. This was significantly better than the revised .4% growth in the first quarter. Wait a minute, you say. I thought the BEA told us just last month that  the economy grew 1.9% in Q1. Well, it did...and now it's revised it. In fact, it revised the past  three years of  GDP estimates, based on new data.  It shows the economy contracted 8.9% in Q3 2008 much worse than previously thought.
Second - The BEA revised its estimate down for the second quarter to 1%. This was not good news for Wall Street, which is worried about the potential for a double-dip recession.  The Dow initially dropped on the news, before recovering  by the end of the day on Fed Chair Bernanke's statement that the economy doesn't need more stimulus. However, Wall Street is panicking too soon. The sluggishness in the second quarter was probably only temporary, a result of the Japanese disaster that slowed auto parts orders. In fact, durable goods orders picked up 4% in July.
Q3: 0.8% (Unchanged from 2014 revision, 1.4% in 2013 revision, 1.3% in 2012 revision)
Advance - The economy grew 2.5%, the best all year. What's driving growth? Exports are helping manufacturers, as evidenced by yesterday's durable goods report. Another is increased consumer spending. Despite less reliance on credit cards, shoppers are hitting the stores more than ever to celebrate Halloween. Forecasts for increased retail spending for this year's holiday season are also optimistic this year. Another boost was that Federal government spending balanced cutbacks in state and local government spending. 
Second - The BEA estimate was lowered to 2%, thanks to leaner inventories than originally thought. What else is dragging down the economy? Reduced state and local government spending; cutbacks in non-defense Federal spending; families eating out less, and spending less on clothing; and fewer trips to the gas pump (thanks to higher prices).
Final Report - The estimate was lowered again, to 1.8%, as personal consumption came in lower than expected.
Q4: 4.6% (Unchanged from 2014 revision, 4.9% in 2013 revision, 4.1% in 2012 revision)
Advance - The year ended on an upbeat note, as GDP growth came in at 2.8%, the best in a year and a half. The increase in retail sales is evidence of a healthy increase in consumer demand in the U.S. The increase in exports is helped by durable goods orders from emerging markets countries, such as Boeing's record aircraft sales. Even though the economy is still in the expansion phase of the business cycle, slow growth will be a big campaign topic in 2012. The Republicans came up with many ideas to spur the economy in last night's Presidential debate in Florida. Most of them involved tax cuts and deregulation -- all hallmarks of supply-side economic theory.
Second - The BEA revised its estimate upwards to 3% thanks to strong exports, retail sales, and construction. In addition, business inventory went up, which the BEA counts as growth even though nothing was actually sold. The two categories that added the most to retail sales were computers and  automobiles. 
Third - The BEA kept its final estimate at a healthy 3% growth rate. The stock market declined, since analysts were hoping for a slight increase to 3.2%. However, this was the fastest growth since the second quarter of 2010.
More GDP by Year
For earlier years, see U.S. GDP History