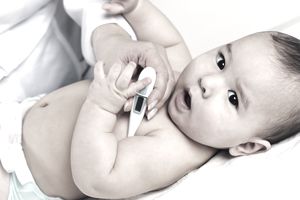 The Patient Protection and Affordable Care Act of 2010 is a law that significantly changed health care in the United States. It made insurance available to between 32 million and 50 million more Americans, or 95 percent of the legal population.
When Was It Signed Into Law?
The Act, also known as Obamacare, was signed into law on March 3, 2010. It was phased in over four years. Every citizen was required to have health insurance by March 31, 2014, or face an income tax surcharge.
Everyone can choose how to get coverage. If they already have a plan, whether through their employers, Medicaid, Medicare, or privately, they can keep it. Those who couldn't get health insurance have additional options. They can purchase it from a health insurance exchange and possibly get a subsidy. They may be eligible under expanded Medicare guidelines. Many people found they qualified for exemptions. Find out How Much Will Obamacare Cost Me?
Purpose
The ACA's overriding purpose is to lower federal government spending on health care. In 2009, Medicare and Medicaid cost $676 billion, or 10.4 percent of the budget. These costs would double by 2020, to 20 percent of the budget. Both programs are part of mandatory spending which cannot be cut without a literal Act of Congress. 
The only way to cut federal health care spending was to lower the cost of health care for the nation. The best way to to do that was reduce the number of hospital visits.
 In 2011, one out of every five adults used the emergency room. That's the most expensive treatment. It's one-third of all health care costs in America. If that could be reduced, then health care costs and federal health care spending, would also drop. For more, see Health Care Costs Are the #1 Cause of Bankruptcy.
(Source: "Fact Sheet," National Center for Health Statistics, July 2014;  "Fact Sheet," National Center for Health Statistics, February 2014.) 
The ACA seeks to lower emergency room visits through prevention. That's why it requires everyone to have insurance. They will seek treatment for their illnesses before it becomes a crisis. Preventive care is the best way to lower the nation's Medicaid costs. That program reimburses hospitals for all unpaid emergency room treatment. It's cheaper to pay for preventive care than a trip to the hospital. For more, see Why Preventive Care Will Lower Health Care Costs in America.
Cost
Over the first 10 years, the ACA adds $940 billion to the federal budget. A study by the Congressional Budget Office said the Affordable Care Act will lower the budget deficit by $143 billion over these same 10 years. How? The Act offsets its costs by:
Lowering payments to hospitals.
Increasing Medicare taxes on higher income households.
Assessing penalties on employers who don't offer, and individuals who don't take, health care insurance.
Assessing taxes on various health related activities.
Reducing overhead by consolidating the higher education loan program with the Pell Grant program.
How the ACA Changed Health Care
2010. Small businesses received tax credits to cover up to 35 percent of their total employee premium payments. This increased to 50 percent in 2014.  For details, see Small Business Tax Credit.
Indoor tanning services were assessed a 10 percent excise tax.
A re-insurance program offset the costs of health benefits for workers age 55-64 who were forced into early retirement.
Medicare beneficiaries who fell into the Medicare Part D Prescription Drug "donut hole" received a $250 rebate. They received a 50 percent discount on brand name drugs in 2011, and the donut hole is eliminated in 2020.
Children were allowed to stay on their parents' health insurance until they turn 26.
Private plans created after 2010 were required to cover preventive services with no co-payments, and they are exempt from deductibles.
Consumers who applied to new plans have access to an external appeals process if coverage is denied.
Insurance companies were prohibited from dropping coverage if someone got really sick. They couldn't create lifetime coverage limits. They could no longer deny coverage to children with pre-existing conditions. The same applied to adults in 2014. Until then, adults with pre-existing conditions who were denied coverage received access to temporary health insurance coverage until the exchanges were set up. 
2011. Medicare-covered preventive services were exempted from deductibles and the co-pay was eliminated.
Insurance companies must prove they spent at least 80 percent of the premium payments on medical services, rather than on things like advertising and executive salaries. Those that didn't were required to provide rebates to policyholders.
States were funded to require health insurance companies to submit justification for all rate hikes.
Funds were expanded to increase the number of doctors and nurses, and more community health centers. That's enough to double the number of patients they can treat in the next five years.
2013. Medical expenses must be at least 10 percent of income before they are deductible for those under 65. Manufacturers and importers of medical devices pay a 2.3 percent excise tax. Federal funds were increased to allow Medicaid to offer free preventive services, and to extend CHIP for an additional two years. The Federal government funded states to pay primary care physicians 100 percent of the Medicare fee. Medicare started a pilot program to encourage hospitals to bundle services before submitting for payment. (Source: Healthcare.gov)
Additional taxes were assessed on the 1 million people who make more than $200,000, and the 4 million couples filing jointly who made more than $250,000. Specifically, they paid a total of 2.35 percent (up from 1.45 percent) Medicare taxes on income above the threshold, and 3.8 percent Medicare taxes on the lesser of (a) dividends, capital gains, rent and royalties (b) income above the threshold. For more, see Obamacare Taxes.
Families in most states could start shopping on the health insurance exchanges beginning October 1, 2013. Businesses with fewer than 50 employees started in November.
2014. Health insurance coverage bought through the exchanges began. Medicaid eligibility was expanded to include those with incomes up to 133 percent of the Federal poverty level (That's $31,720.50 for a family of four). New subsidies became available for those with incomes up to 400 percent of the poverty level ($95,400 for a family of four). Find out more.
Those who didn't purchase insurance were assessed a tax. The minimum was $95 per adult and $47.50 per child, capped at $285 per household. The maximum was 1 percent of adjusted gross income (AGI), capped at the cost of purchasing the "bronze" health insurance plan on the exchanges.
2016. The tax for those who didn't purchase insurance rose to $695 per adult. It's $347.50 per child and capped at $2,085 per family. For more, see Obamacare Taxes.
Businesses with 100+ workers must pay $2,000 per worker (except for the first 30) if they don't offer health insurance. This applies to businesses with 50-99 employees in 2016. The tax applies if even just one employee can find the same benefits with a lower-cost premium on the exchange. (Source: U.S. Treasury, Final Regulations Implementing Employer Shared Responsibility and SHOP Marketplace) 
Should the ACA Be Repealed?
There's been tremendous opposition to the ACA before, during and after it's becoming law. Lawsuits argued that the mandate that all U.S. citizens must purchase health care insurance from a private carrier, or pay a penalty, was unconstitutional. The Supreme Court ruled it was constitutional, under Congress' right to impose a tax.
The House of Representatives voted to repeal the law numerous times. In 2013, they shut down the government and threatened to default on the debt if it weren't defunded. There has been so much opposition, in fact, that 22 percent of Americans think the law has already been repealed. 
More on the ACA