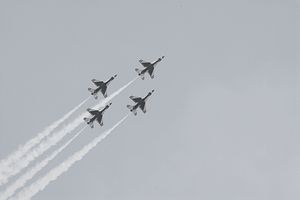 Specialty Summary:
Acquires, processes, identifies, analyzes, and reports on electromagnetic emissions. Operates complex equipment and systems to exploit signals intelligence production efforts. Related DOD Occupational Subgroup: 123100 and 155600.

Duties and Responsibilities:
Performs communication signals intelligence analysis, to include acquiring signals through optimum antenna manipulation and receiver tuning.
Utilizes a wide range of complex analysis hardware and software to process signals, including receivers, demodulators, printers, spectrum analyzers, and other associated computer equipment. Uses advanced computer software programs to manipulate and extract intelligence data from electromagnetic emissions. Operates computer terminals for data entry, query, data restructuring, and signals development.
Studies, analyzes, and identifies electromagnetic emissions. Uses graphic reproductions to determine internal characteristics of signals and to discern communications structures and usage.
Processes signals. Extracts electromagnetic emissions from real-time and recorded media, and performs technical and data analysis. Prepares and forwards tapes of selected transmissions.
Interprets and renders preliminary analysis. Uses analytical aids and related reference material to help identify signals and detect abnormalities.
Maintains databases of various signal types and activities using computer and hard copy products. Notifies appropriate personnel and work centers of unusual activities or critical situations.
Identifies, analyzes, and implements taskings. Generates reports, incorporating analytical finds with intelligence information.
Annotates and forwards operational characteristics of selected transmissions or reportable information. Evaluates records, operator logs, formats, technical reports, and data from other activities.
Develops, manages, reviews, and evaluates intelligence production processes. Ensures signal exploitation activities are conducted in support of operational requirements and satisfy tasked objectives.

Specialty Qualifications:
Knowledge. Knowledge is mandatory of: role and purpose of cryptologic support operations provided to commanders, service cryptologic elements, and national agencies; joint service relationships and operational concepts; tasking strategies; communications networks, radio wave propagation; modulation theory and techniques; radio communications procedures; basic signals analysis and identification; functions and operations of electronic equipment; reporting formats and procedures; basic computer operations; directives for handling, distributing, and protecting defense information; cryptologic systems operations; Morse or non-Morse communications equipment and techniques; mission management responsibilities; and related cryptologic activities.
Education. For entry into this specialty, completion of high school with courses in algebra, typing, and computers is desirable.
Training. For award of AFSC 1N231, completion of a basic signals intelligence production course is mandatory.
Experience. The following experience is mandatory for award of the AFSC indicated: (Note: See Explanation of Air Force Specialty Codes).
1N251. Qualification in and possession of AFSC 1N231. Also, experience performing functions such as selecting antennae, operating communications equipment; analyzing radio transmissions, and using graphic reproductions to perform signal identification.
1N271. Qualification in and possession of AFSC 1N251. Also, experience in operations or supervisory functions related to electromagnetic emissions positions.
1N291. Qualification in and possession of AFSC 1N271. Also, experience managing signals intelligence production functions and activities.
Other. The following are mandatory as indicated:
For entry into this specialty, no record or history of temporomandibular joint pain or disorder.
For award and retention of AFSCs 1N231/51/71/91, eligibility for a Top Secret security clearance, according to AFI 31-501, Personnel Security Program Management, and for sensitive compartmented information access.
NOTE: Award of the 3-skill level without a final Top Secret clearance is authorized provided an interim TS has been granted according to AFI 31-501.
For award of AFSC 1N231:
Ability to type at a rate of 25 words per minute.
Ability to transcribe international Morse code at a rate of 20 groups per minute.
Note: This job requires a Sensitive Job Code- (SJC) of "F."
Deployment Rate for this AFSC
Strength Req: G
Physical Profile: 323121
Citizenship: Yes
Required Appitude Score : G-52 (Changed to G-53, effective 1 Jul 04).
Technical Training:
Course #: X5AQA1N231 000
Location : FH
Length (Days): 105
Course #: X5AQA1N231 002
Location : CS
Length (Days): 100